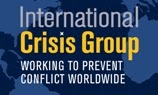 INTERNATIONAL CRISIS GROUP – NEW REPORT
Colombo/Brussels, 13 November 2013: Despite recent moves meant to show progress towards post-war reconciliation and respect for human rights, Sri Lanka's government has not altered the authoritarian direction of its policies, and the rights and security of all communities remain under threat.
In its latest report,
Sri Lanka's Potemkin Peace: Democracy Under Fire
, the International Crisis Group examines challenges facing the Tamil National Alliance (TNA) following its landslide victory in Sri Lanka's north, the central government's hostility to devolution, and the ever-shrinking democratic space nationwide. The Colombo government's attempts to mask its growing authoritarianism as it hosts this month's Commonwealth summit appear increasingly flimsy.
The report's major findings and recommendations are:
The long-awaited northern province elections were a success, but to go forward the TNA-controlled council needs both Colombo's cooperation and financial, technical and political support from the international community. Influential governments, including India and other Commonwealth members as well as the U.S., should make clear to Colombo that diplomatic pressure will intensify if it pushes through constitutional changes that weaken or eliminate provincial councils.
Militant Buddhist attacks on mosques and Muslim businesses have continued with tacit government support, while violence against Christian churches and worshippers appears to be on the rise. There have been no serious government efforts to prevent or punish attacks.
Participants in the Commonwealth Heads of Government Meeting (CHOGM) this week in Colombo should press the government to address human rights abuses, prevent attacks on religious minorities and restore judicial independence.
Legal and administrative moves responding to the government's Lessons Learnt and Reconciliation Commission and the UN Human Rights Council's March resolution have not restored judicial or police independence, curbed militarisation or ensured accountability for war crimes in the conflict that ended in 2009.
If the government cannot show progress by March 2014, when the UN Human Rights Council next meets, members should design an international mechanism to investigate the many allegations of violations of international law by both sides in the civil war and to monitor continuing human rights violations and attacks on the rule of law.
"The government's policies badly damage rule of law and democracy, undermine the rights of Tamils, Muslims and Sinhalese alike and render all citizens insecure", says Alan Keenan, Sri Lanka Project Director. "If it continues to close avenues of peaceful change, the risks of violent reaction will grow".
"The small window of opportunity that exists in the northern province shows that sustained and focused international pressure can work", says Jim Della-Giacoma, Asia Program Director. "With opposition parties and civil society weakened by years of government intimidation, international pressure on Sri Lankan leaders is essential to preserve the remaining space for democratic dissent, prevent regression on ethnic issues and restrain growing authoritarianism".