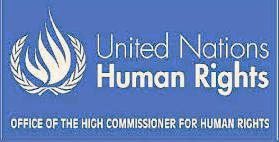 OHCHR is empowered to investigate SL
The UNP yesterday warned the government not to shun UN human rights probe. The government would have to face dire consequences unless it faced the proposed investigation, UNP Kandy District MP Lakshman Kirielle told Parliament yesterday.
Kiriella said that the government should cooperate with the proposed international investigation and should prove that the charges against it were baseless.
The MP said that the government's decision not to cooperate with the investigation was a shortsighted one that would be detrimental to the national interests.
If the government did not cooperate with this investigation, the international community would go ahead and hold an exparte investigation which would result in a judgment against the country. Instead the government should extend its cooperation and make use of the opportunity of making its presentations to prove that the charges of war crime were baseless and unfounded, he said.
At the 25th Session of the UN Human Rights Council in Geneva, the United States successfully led two resolutions against Sri Lanka: one that renewed the mandate of the Special Rapporteur on freedom of opinion and expression, and another focusing on justice and accountability for human rights abuses and violations in Sri Lanka while promoting reconciliation, democratic governance, and respect for human rights.
The MP said the UNHRC report could lead to sanctions being imposed on the country by the U.N. Security Council, including freezing of bank accounts and bans on travel by Sri Lankan leaders.
MP Kiriella demanded to know whether the government was ready to face such an eventuality.
By Saman Indrajith
IS