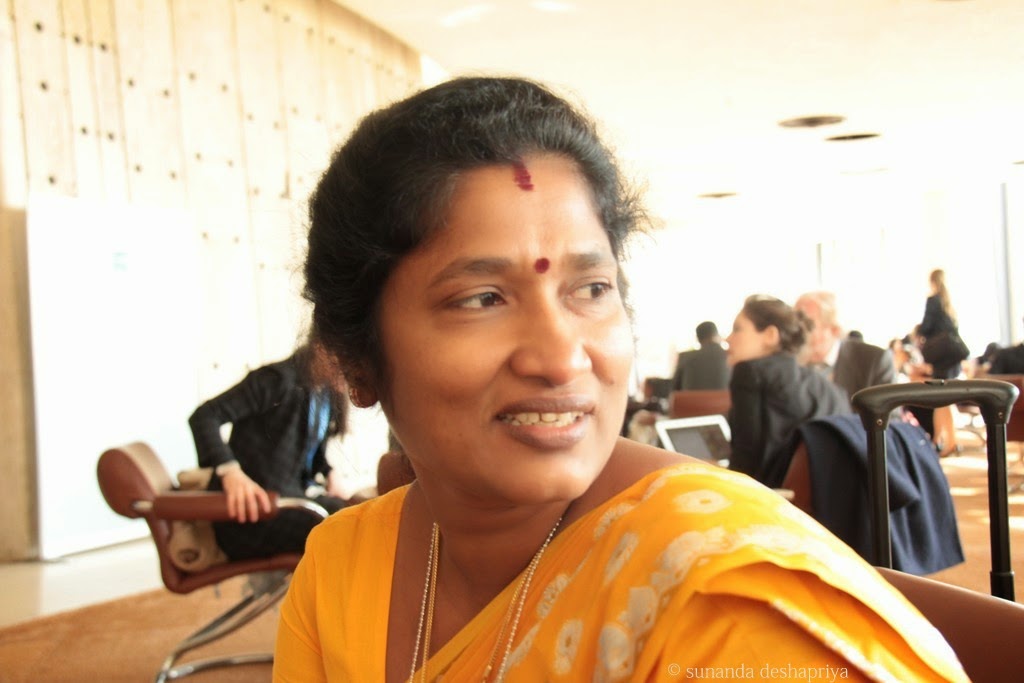 Will Ananthi Sasitharan, the wife of one of the
surrendered and disapperard LTTE leaders be allowed
to testify? (© Photo sunanda deshapriya)
The government yesterday warned that legal action would be taken against those who testify before UN Human Rights High Commissioner Navaneetham Pillay's Commission, if it is established that their testimony is infringing the Constitution of Sri Lanka. Cabinet Spokesperson and the Minister of Mass Media Keheliya Rambukwella said that legal action 'would only be taken' against such individuals if they are found to have infringed the country's Constitution. "We will take legal action against anyone who testifies before this commission, if the evidence submitted by them is in violation of the country's Constitution" he said.
"Sri Lanka has categorically stated that it will not agree to an international investigation. The government during the recent UN Human Rights Council Session in Geneva reiterated its commitment to solve any issues through home grown internal mechanisms. If we permit an international investigation it will heavily infringe upon the sovereignty of the country," the Cabinet Spokesman said. He said a Member of Parliament cannot testify before the UN mandated inquiry, because they have taken an oath to protect the sovereignty of the country when they assumed office.
Certain media reports, which were circulated yesterday, stated that testifying before the international committee, appointed to probe war crimes allegations against Sri Lanka, would be tantamount to treason and that the government would initiate legal action against such individuals under the State Secrets Act.
The reports also noted that measures would be taken to debar those who testify before the commission from making international calls and video conferences.
However, when Ceylon Today inquired, Minister Rambukwella refrained from commenting on whether or not there would be a clamp on the modes of communication.
By Gihan Nicholas
Ceylon Today