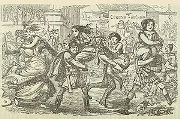 There is a steep rise in rape cases in Sri Lanka, Parliament was informed yesterday. Some 1450 rape cases have been reported this year as against 1,324 reported in 2010. Child Care and Women's Affairs Deputy Minister M. L. A. M. Hizbullah in response to a question by UNP MP Dayasiri Jayasekera said there had been only 1,152 rape cases in 2006, while it had slightly reduced to 1,151 the following year.

The number of rape cases has increased to 1,217 in 2008 but had slightly dropped to 1,201 in 2009. The number had increased to 1,324 in 2010 and to 1,450 last year.
According to the figures tabled by the Deputy Minister, female child rape cases have been higher than the number of women's rape cases. Therefore 1,169 cases out of the 1,450 in 2011 have been female child rape cases.
Lowering of the standards of education, insecurity among children, popularity of mobile phones with internet facilities and the emergence of mentally imbalanced people due to usage of cocaine and alcohol have been the main reasons for the rise in rape cases.
Action has been taken to provide compensation to the victims through court and arrest the suspects.
BY YOHAN PERERA
Source: Daily Mirror – Sri Lanka