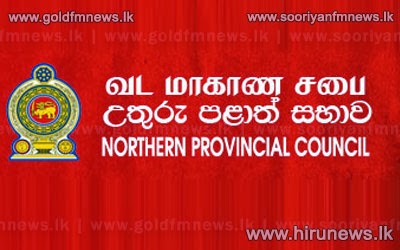 Meera Srinivasan
Sri Lanka's Northern Provincial Council passed a resolution on Monday calling for an international probe into the alleged war crimes committed during the country's ethnic conflict.
The resolution comes less than two months before United Nations Commissioner for Human Rights Navi Pillay is due to make a written submission to the Human Rights Council in Geneva, on the progress made by Sri Lanka in addressing accountability issues from the war crimes allegations.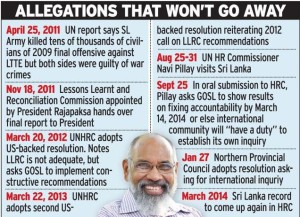 There have been signals from the United States, which sponsored two resolutions against Sri Lanka at the HRC, about the possibility of a stronger resolution against Sri Lanka at this year's session in March.
According to sources at the Jaffna-based Council, members passed the resolution after several rounds of debate — with some Tamil National Alliance (TNA) members arguing with each other — on whether the term "genocide" should be used.
Chief Minister C.V. Wigneswaran, regarded as a moderate voice within the TNA, insisted that the term "genocide" be avoided, the sources said. "He said we could use something to that effect, but not that specific term. Later, members decided to use "war crimes instead," a provincial council member told The Hindu.
Another resolution passed at Monday's Council meeting demanded a monument at Mullivaikkal, in Mullaithivu, in memory of civilians who lost their lives in the final stages of the war against the LTTE, which ended in May 2009.