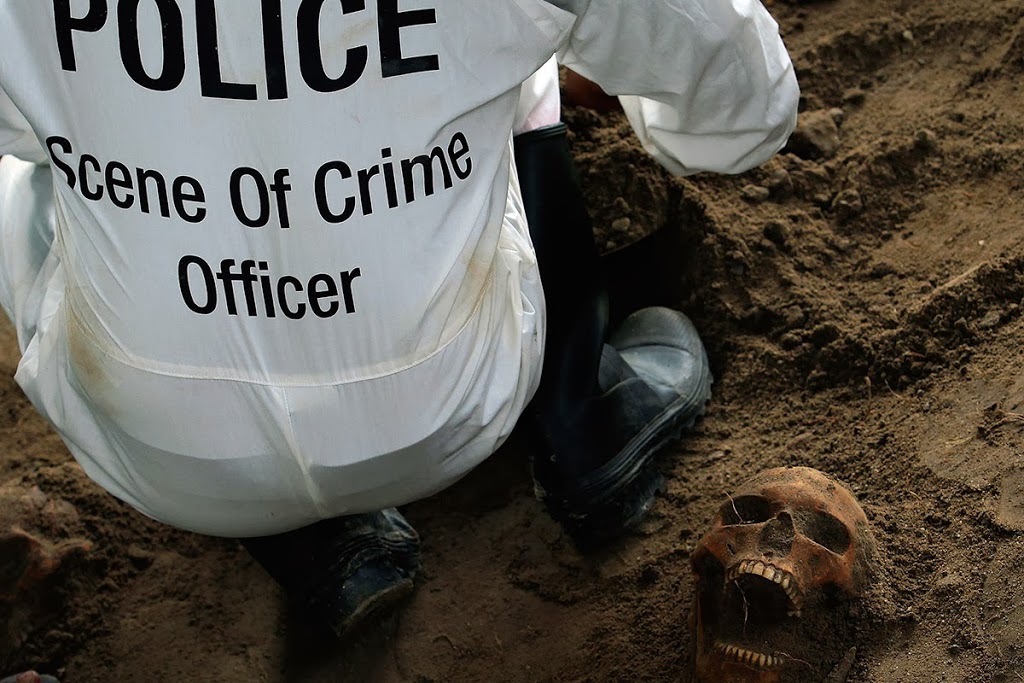 A police officer works next to a human skull
at a construction site in the former war zone – Reuters
Colombo (AFP) – Sri Lankan authorities halted excavations after recovering 81 skeletal remains from an unmarked mass grave atop an old burial ground in the island's former war zone, an official said Saturday.
Judicial medical officer Dhananjaya Waidyaratne said digging at a depth of about two metres (6.7 feet) led to the old cemetery and the authorities did not want to go deeper and disturbed those who had been properly buried. "We have gathered skeletal remains from upper layers and grouped them into 81 boxes," Waidyaratne told AFP. "These remains were in a mass grave buried in a haphazard way compared to the properly laid out graves we found at a depth of two metres."
He said forensic tests were being done in respect of the 81 groups of skeletal remains to establish the cause and time of death.
"It is quite possible that these people were buried over the old cemetery and we need further investigations," Waidyaratne. "This process is going to take a lot of time in the laboratory."
The mass grave is the first uncovered in the former northern war zone since troops defeated Tamil rebels nearly five years ago following a decades-long conflict for a separate homeland for ethnic minority Tamils.
Sri Lanka's government, which is facing allegations of war crimes while crushing the rebels nearly five years ago, has sought to head off concerns that its soldiers could have been involved in the grave, saying the Mannar area had long been a Tamil rebel stronghold.
Colombo has also said that Indian troops deployed on an abortive peace-keeping mission in Sri Lanka between 1987 and 1990 also briefly had control over the coastal Mannar region. Police have not yet been able to identify the remains.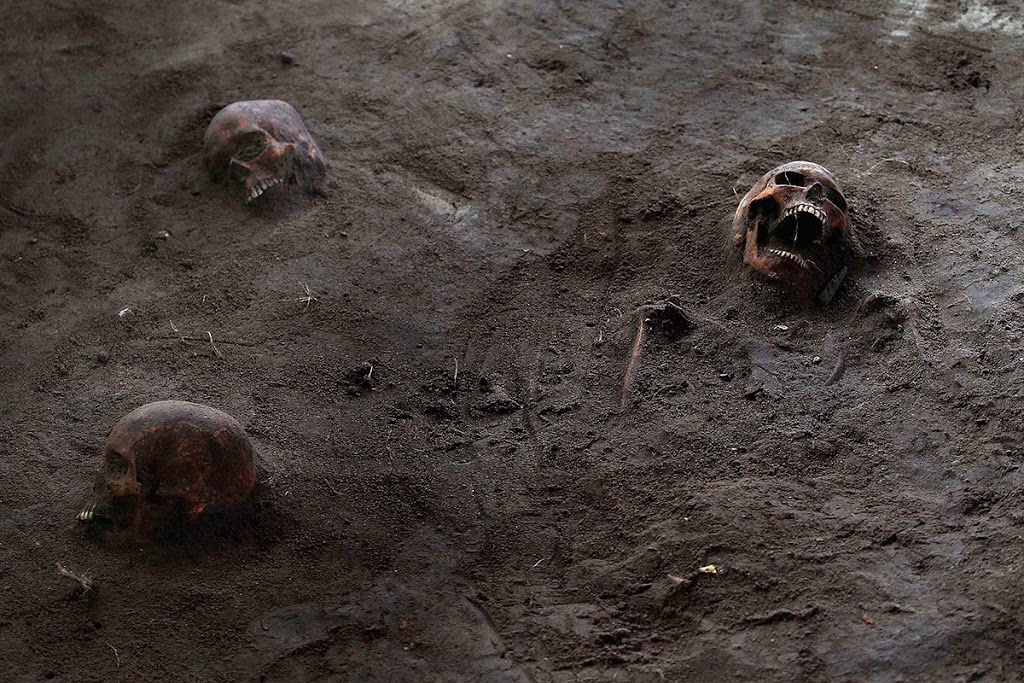 Human skulls are seen at a construction site in the former war zone in Mannar
– Reuters
But the Roman Catholic Bishop of Mannar, Rayappu Joseph, has said that the victims could be members of the local Tamil community.
Mannar has a large concentration of Tamils, and was the scene of many battles between troops and Tamil rebels during the island's 37-year-old separatist war which ended in May 2009.
The UN estimates the war claimed at least 100,000 lives.
Last year, construction workers stumbled on another mass grave in central Sri Lanka, hundreds of kilometres (miles) from the conflict zone.
At least 154 people were found in that grave in Matale district, the scene of an anti-government uprising between 1987 and 1990 unrelated to the Tamil separatist conflict.
Remains from that grave have been sent to China for further tests