Army Commander General Shavendra Silva has stated that all persons over the age of 30 will be soon required to carry with them their vaccination cards when visiting public places,
This will come into effect on 15 September, according to a statement issued by Government information department quoting the Army Commander.
The statement has been in Sinhala language only.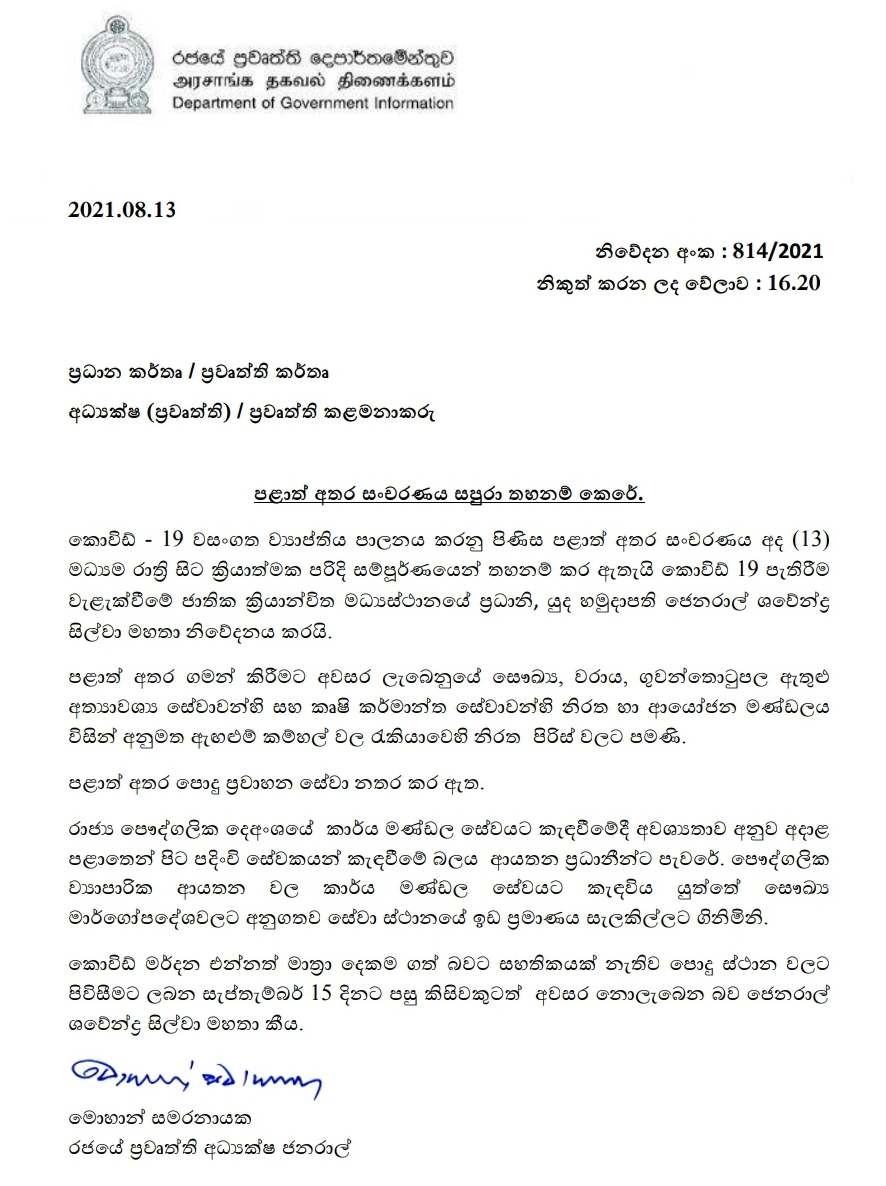 He has said in a press conference that hotels, restaurants, supermarkets, and other agencies have been requested to strictly follow the health guidelines. These places or the rule has not been gazetted.
But there is no system to check the validity of any such vaccination card.
Here is a such a card posted by journalist Munza Mushtaq on twitter. @munza14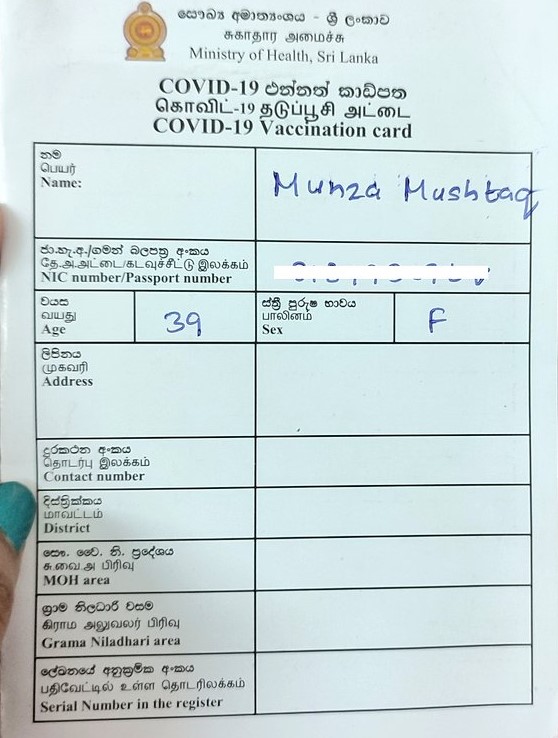 Human rights activist and lawyer Nimalka Fernando has questioned the validity of such a rule imposed only by sheer statement.