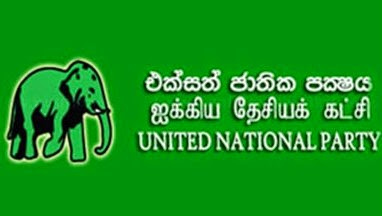 A group of representatives from the United National Party, who visited Beruwala this evening, were sent back by angry mobs who didn't want them to proceed as there were 'Muslims' in the group.
The group consisted of Chairman of the UNP Leadership Council Karu Jayasuriya, Chairman of the UNP Kabir Hashim, Tissa Attanayake, Ruwan Wijewardene, Eran Wickremeratne, Harin Fernando and Dr. Harsha de Silva with WPC members Ifthikar Jameel, Lakshman Wijemanna, Mujibur Rahman and Fairoze Haji.
"Sad to say, the situation in Beruwela does not seem anything near 'normal' as told to us by the Government Ministry of Law and Order. The tension is very high. In fact we came face-to-face with an unruly-drunk-abusive mob in a 'Sinhala area' who threatened physical harm to the Muslim elected representatives in our group if not immediately sent back, presumably to a 'Muslim area'. It was a strange and eerie feeling… They told us that an angry Muslim mob had attacked them last night; and they were angry. We spoke to a person whose house had been attacked and damaged; but he was not violent, in fact he was attempting to bring back peace. Anyway, with the help of our MSD and the STF stationed nearby we were able to get them out of danger and we also had to turn back on the advice of our security personnel," UNP Parliamentarian Dr. Harsha de Silva said.
"But before the ugly incident we visited a 'temporary refugee centre', a school that we were told housed over a thousand Muslim women and children whose homes had either been damaged or they feared to be in their normal places of residence. We were told of more than the three deaths reported by the media. Thereafter we paid respects to the main Buddhist priest of the area, the Chief Prelate of the 'Kandey Vihare' temple and most respectfully requested him to intervene to keep the peace by advising the villagers. We felt the tension and it was certainly very high. The STF and heavily armed military personnel were visible pretty much everywhere. I sincerely hope the authorities bring the situation under control because a lapse would result in unspeakable mayhem," he added.
Speaking to Asian Mirror, the UNP Parliamentarian also added that the party's Leadership Council Chairman Karu Jayasuriya and Parliamentarian Kabir Hashim are still in the area, inquiring into the needs of those who are affected.