Sri Lanka government under president Gotabaya Rajapaksa has placed Over 700 officers of the Criminal Investigations Department (CID) under a watch list at the Bandaranaike International Airport (BIA), reports Colombo Gazette.
Daily Lankadeepa reports that 704 CID officers have been barred from leaving the country. This order has been issued by the ministry of defence, which is under Gotabaya Rajapaksa.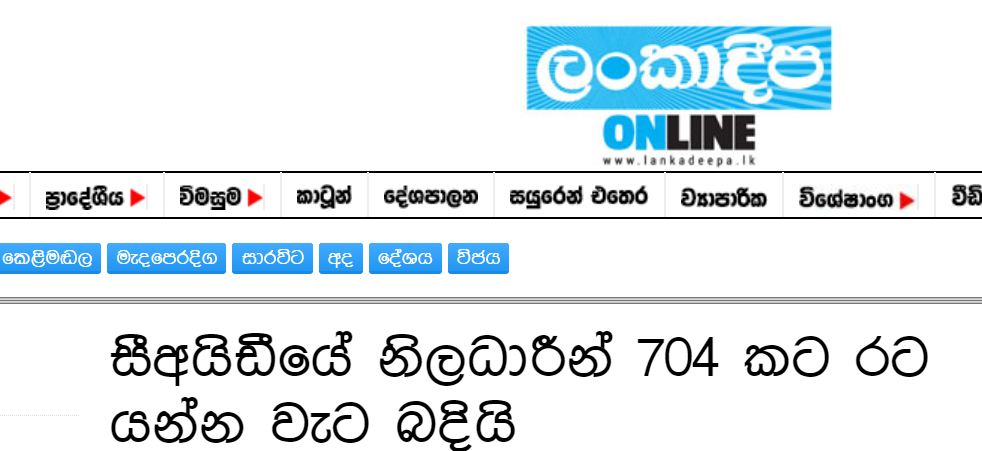 Without a court order no person could barred from leaving the country and this order is illegal says informed sources.
This is the first time such a larger number of police officers have been placed under a watch list in Sri Lanka.
Police spokesman Ruwan Gunasekera has said that the list has been sent to the BIA informing the Immigration and Emigration Department to alert the Police if anyone on the list attempts to travel overseas.
The move comes after CID Inspector of Police (IP) Nishantha Silva fled the country.
Inspector of Police (IP) Nishantha Silva had fled to Switzerland with his family after he had allegedly faced threats to his life.
The Police fear more CID officers may attempt to leave the country without obtaining prior approval.
( with the inputs from Colombo Gazette)