On Monday, May 8, 2017, activists, journalists and members of Sri Lankan civil society will gather outside the Maldivian High Commission (25, Melbourne Avenue, Colombo 4,) at 3.30 p.m., to protest against the recent murder of Maldivian blogger Yameen Rasheed.
Yameen ran a satirical blog called The Daily Panic and was a vocal critic of government authoritarianism and religious fundamentalism. He also lead the #FindMoyameehaa campaign, seeking justice for his best friend and investigative journalist Ahmed Rilwan (a.k.a. Moyameehaa), who was abducted in 2014, and has been missing since.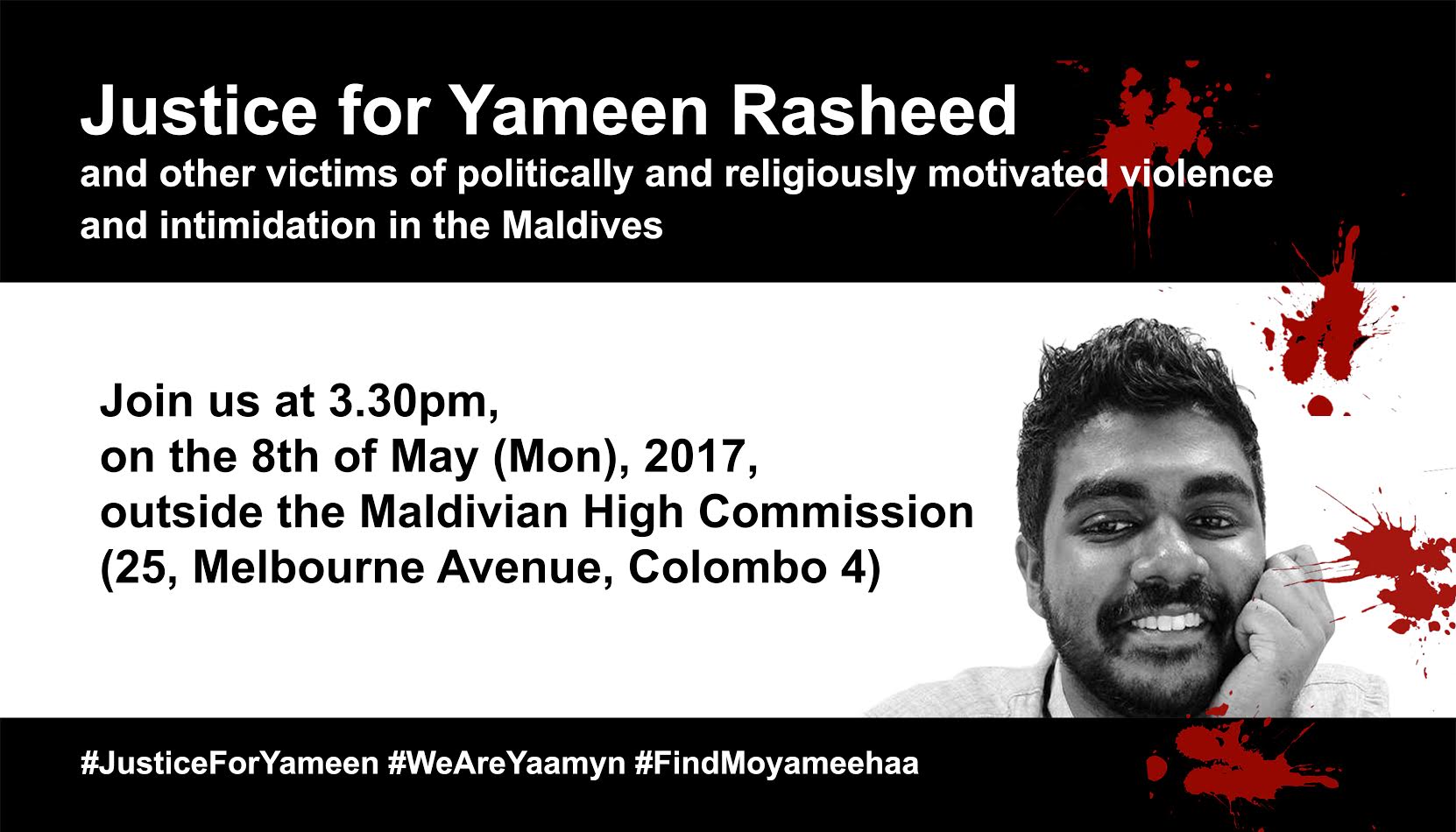 Yameen was brutally stabbed to death in the stairway of his apartment building in Male, in the early hours of Sunday, April 23, 2017. He had been receiving death threats from religious extremists since 2014, and had lodged multiple complaints with the Maldives Police Service, who failed to follow up on any of them.
Yameen's father, Hussain Rasheed, in a recent visit to Sri Lanka, appealed to the diplomatic community to pressure the Maldives government into expediting investigations into the murder of his son, the abduction of Ahmed Rilwan, and other politically and religiously motivated violence and intimidation.
Sri Lankan civil society members have previously condemned the murder in a public  statement.
Join us next Monday (8th) to demand #JusticeForYameen and other victims of politically and religiously motivated violence in the Maldives.
ALL ARE WELCOME to join us in solidarity!
#WeAreYaamyn