In a letter to President Ranil Wickremasinghe villagers of Mylanthanai, Punanai-Kiran Batticaloa have called for a re-examination and a retrial, with a preference for a trial without a jury of the  Mylanthanai village massacre in 1992′ The massacres took place thiiery one years ago, on 9th August.
The massacre was commemorated at Muthumariamman Temple by the family members of the massacred and the villagers who lit flowers and offered floral tributes.
The letter:
His Excellency the President
Democratic Socialist Republic of Sri Lanka
On August 9, 1992, a tragic incident unfolded in Mylanthanai village, resulting in the brutal deaths of 39 individuals, including women and children. Among the victims, 35 innocent Tamil civilians lost their lives on the spot, while 4 succumbed to their injuries after being admitted to the hospital. Mylanthanai village is situated approximately 50 kilometers north of Batticaloa city. The harrowing incident also left 34 people wounded. Based on the accounts of our villagers, evidence pointed towards the Sri Lankan army as the perpetrators of these heinous acts, originating from the Punanai Army Camp.
Subsequently, on April 2, 1993, an identification parade took place at the Batticaloa District Court. During this event, the villagers positively identified the 24 soldiers implicated in this cruel massacre. The legal proceedings were later transferred to the Polonnaruwa High Court. However, due to concerns for the accused's safety, the Attorney General relocated the case to Colombo. This change resulted in significant challenges for witnesses from our village who were required to testify in Colombo. They faced threats, hindering the process, and the formal charges were ultimately filed in September 1993.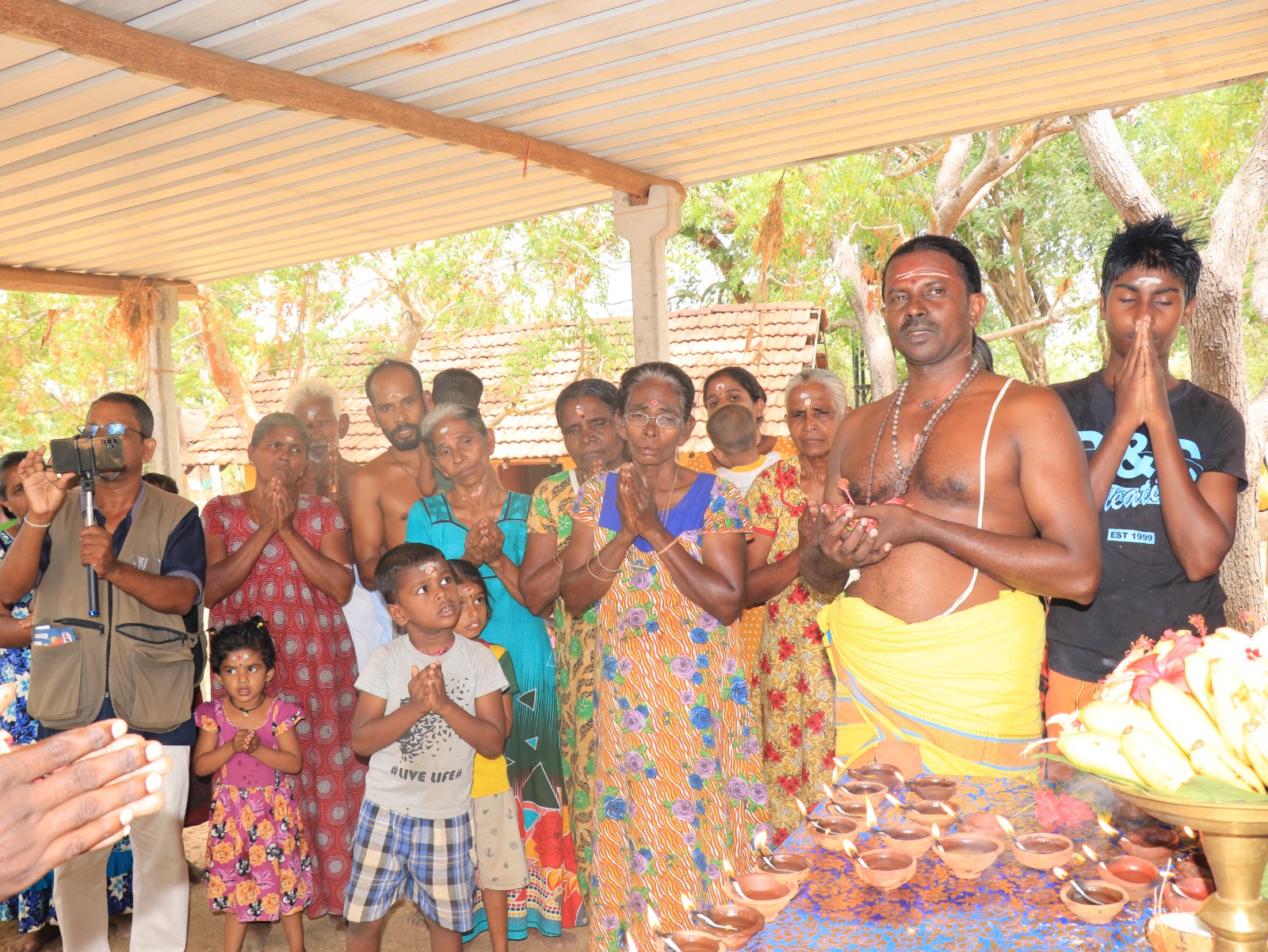 Over 30 witnesses from Batticaloa attended the trial. After an extensive legal process, a verdict was reached through a jury. To the dismay of many, the jury collectively found all accused soldiers not guilty of the crime. This decision stood even when the judge urged reconsideration. Regrettably, the Attorney General declined an appeal on behalf of the victims. Consequently, all 18 soldiers facing charges were released on November 27, 2002. Following this verdict, discontent was expressed by human rights activists, civil organizations, victims' families, and villagers during the 31st commemoration event.
Considering these circumstances, we earnestly request your authority's consideration of the following matters:
The case must be re-examined and retried, with a preference for a trial without a jury.
Adequate protection must be afforded to both witnesses and victims.
The state should bear the financial burden of prosecuting the witnesses.
Assurances of preventing such incidents from recurring must be provided, and government initiatives to this effect should be announced.
Best regards,
Villagers of Mylanthanai, Punanai-Kiran Batticaloa
09 August 2023.
 Terms of References
1.TamilNet: 10.08.11 Mayilanthanai massacre of Tamils remembered
11."Mylanthanai case". BBC. November 26, 2002. பார்த்த நாள்: 2006-01-08.
111.இங்கு மேலே தாவவும்:2.0 2.1 2.2 2.3 2.4 "Jury finds Mylanthanai massacre accused not guilty". Sri Lanka Monitor. 2012-02-05 அன்று மூலம் பரணிடப்பட்டது. 2006-01-06 அன்று பார்க்கப்பட்டது. Invalid |dead-url=dead (உதவி)
IV."Human Rights accountability, first". UTHR. 2005-12-26 அன்று மூலம் பரணிடப்பட்டது. 2006-01-07 அன்று பார்க்கப்பட்டது. Invalid |dead-url=dead (உதவி)
"Mylanthanai case". பிபிசி. நவம்பர் 26, 2002. பார்த்த நாள்: 2007-02-02.
"Woman witness gives evidence". Tamilnet. 2007-02-02 அன்று பார்க்கப்பட்டது.
VII."Sri Lanka's Human Rights Crisis" (PDF). Archived from the original on 2011-06-04. 2007-08-11 அன்று பார்க்கப்பட்டது.
VIII. "The Human Rights Task: Accountability First". 2005-12-26 அன்று மூலம் பரணிடப்பட்டது. 2011-08-13 அன்று பார்க்கப்பட்டது. Invalid |dead-url=dead (உதவி)
Photos courtesy of NECC/AHRC.