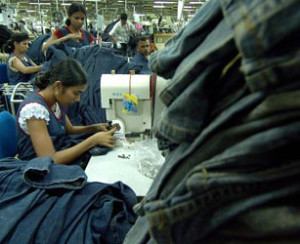 Workers in the free trade zones (FTZs) are reportedly leaving their jobs since they are not paid a salary in line with the rising cost of living. Convener of the FTZ Workers Federation, Asela Dharmapriya Dissanayake says that with most workers leaving their jobs in the FTZ factories, the remaining employees have had to face an increased workload to meet the manufacturing targets of each factory.
He noted that the FTZ workers have not been given a decent salary increase as assured in every budget speech. He explained that the salary of each FCTZ worker has to be increased by at least Rs. 5,000 given the rising cost of living.

"Employees in the FTZs work tiresome hours giving up their social freedom in hope of a salary that would match the cost of living. However, workers are now trying to leave their jobs since they cannot match the cost of living even by working over time. The workers are also faced with the difficult task of meeting unachievable targets. There are many vacancies in the factories and their workload has to be shouldered by the remaining staff.
Therefore, the existing workers have had to sacrifice their freedoms to meet the targets. The minimum wage currently paid to a worker is Rs. 7,900. We asked for the minimum wage to be increased by Rs. 5,000 at the last budget. However, this amount was never received. The situation in the FTZs are so bad that most often workers don't even get the chance to leave their post to go to the toilet after they report to work in the morning. They have to work continuously to meet the targets. Since the salaries have not increased according to the cost of living, more workers are trying to quit their jobs in the FTZs," Dissanayake said.
-srilankaxnews