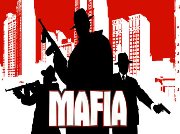 The Parliamentary Committee on Public Enterprises (COPE) is 'convinced' that a 'mafia' operates in the stock market, a conclusion it arrived at after Tuesday's meeting with officials of the Securities and Exchange Commission (SEC), according to COPE Chairman D.E.W. Gunasekera. "There's a mafia operating in the Colombo stock market, there's no question about it," he told the Business Times, adding that this came out based on SEC evidence at the meeting. Mr. Gunasekara said it emerged that some 90% of the controlling shares of listed firms are with a few 'big' investors as per SEC data.

An opposition parliamentarian on the committee agreed and told the Business Times that there was an agreement by COPE that 'there're things which are 'radically' wrong with the Colombo share market. "We also agreed that there is a mafia of a few operating in an immoral manner," he added, noting that this has to be corrected.
He said that both government and opposition members were seen 'firing' questions at the SEC pertaining to the regulator's probes. "It's important that we don't leave it to be controlled by a few unscrupulous individuals," he reiterated. Mr. Gunasekera added that a report on SEC action against offenders over the last few years was requested by COPE from the SEC. "We wanted the details such as names, offences, etc of the perpetrators," he said.
He said while the 15 member-COPE committee's 'assessment' of SEC performance varied, they didn't find any fault with the actions that the regulator has taken during the last year. "We found no fault with the SEC. Had they not acted, the NSB – TFC deal would have eroded the market," he said, emphasising that the regulator's intervention 'saved' the stock market. "They deserve credit."
He added that in his capacity as the chairman, he had not allowed 'names' of those behind the NSB – TFC deal to be divulged. "This is because it'll disturb the market," he said, adding that both government and opposition members had 'fired' questions about the NSB – TFC deal which happened some months back.
He said the SEC was reprimanded as to why no action was taken to amend the SEC Act during the past year. "At the last COPE meeting also we raised this and SEC had said they'll make sufficient progress this year, but we were concerned as to why there wasn't progress, because these amendments will grant them more teeth," he added. He also said that the SEC had informed COPE that the amendments to the Act will be fast-tracked.
Duruthu Edirimuni Chandrasekera
ST