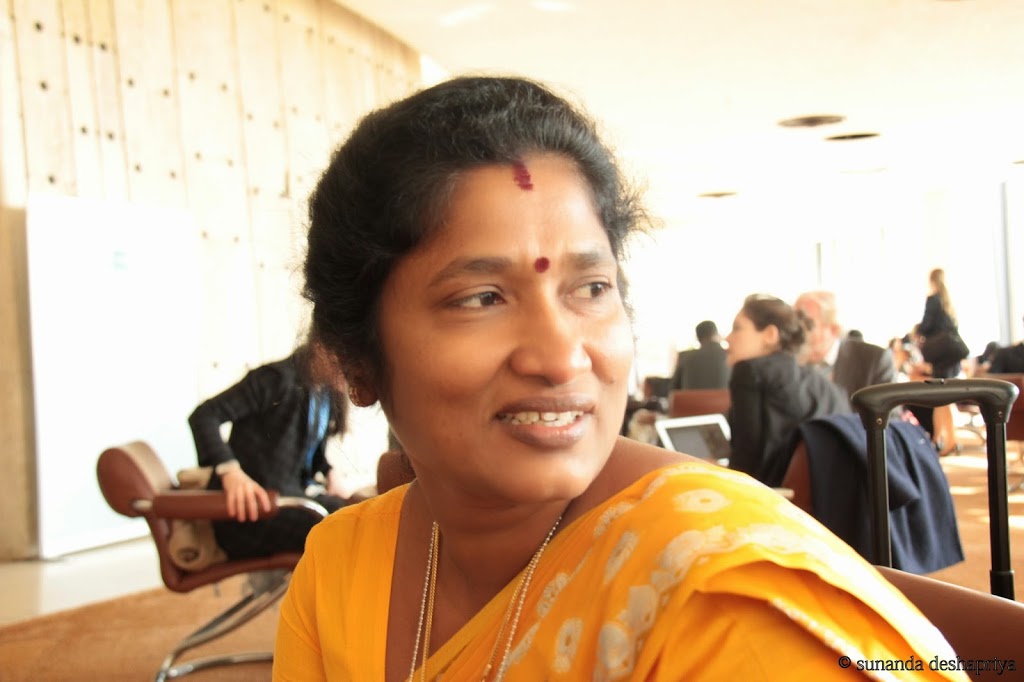 Ananthy Sasitharan
(© sunanda deshapriya)
Attempts to silence those who speak out against the injustices faced by the Tamil people will create the need for more international action, Ananthy Sasitharan, the TNA Northern Provincial Councillor told the government.
She was responding to calls from the ruling coalition partner, the JHU, for herself and TNA MPs who campaigned in support of an international investigation last month, including MA Sumanthiran and Suresh Premachandran, to be arrested.
"If [they] think that by arresting us they can silence our voices that would be a mistaken calculation, any attempts to arrest us will bring grave consequences on an international stage," said Ms Sasitharan in a statement issued in Tamil on Tuesday.
"It will create the need for even more international action," she said.
Stating that the government's charge against her was that she informed international diplomats regarding the ongoing violations taking place against the Tamil people, Ms Sasitharan said,
"I have a responsibility to voice the concerns of the people that voted for me. I am duty bound to speak against the injustice and continued oppression faced by my people."
"If me giving a voice that [injustice] is a crime, then there is no basis for calling this country a democratic country."
Cautioning against dismissing the JHU as an 'extremist' voice, Ms Sasitharan said,
"These comments [by the JHU] cannot be dismissed as the views of one individual or that of an extremist group, because Sri Lanka's Minister for External Affairs, G.L. Peiris, at the UN Human Rights Council, said that those who give evidence to the international investigation will deemed traitors and action will be taken against them."