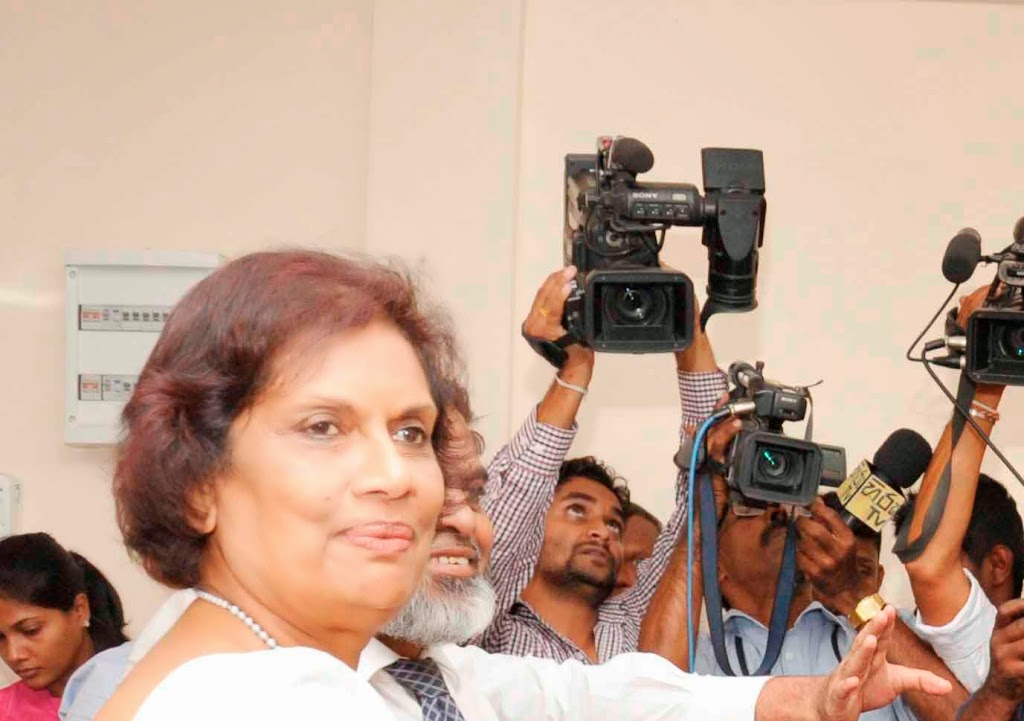 Chandrika Kumaratunga ( Photo: UNP media)
Former President Chandrika Kumaratunga said yesterday that the government should stop looking for scapegoats and adhere to the basic principles of democracy if it really wanted to save the people from the adverse effects of international pressure.
Speaking to the media in Colombo after presenting the South Asia Policy and Research Institute (SAPRI) commissioned report on measures that needed to be implemented to ensure religious harmony in Sri Lanka to Opposition Leader Ranil Wickremesinghe, she noted that if external interference was to be prevented, then the Rajapaksa regime should implement the rule of law and not just pay lip service to it.
The answer to the unprecedented pressure that was being exerted on the government at the ongoing UNHRC annual sessions in Geneva was quite simple: practise good governance, safeguard human rights and uphold internationally accepted democratic values. The course that the powers that be had chartered was detrimental to the country, Kumaratunga said.
The former president said that frequent attacks on minority religious places of worship was one of the charges that had been included in the draft resolution against the Rajapaksa government, presented by the US and the UK, to the ongoing UN Human Rights Council's annual session in Geneva.
"In this context the efforts of SAPRI's Forum for Inter-Faith Dialogue to establish religious harmony in Sri Lanka was all the more commendable."
by Zacki Jabbar
The Island