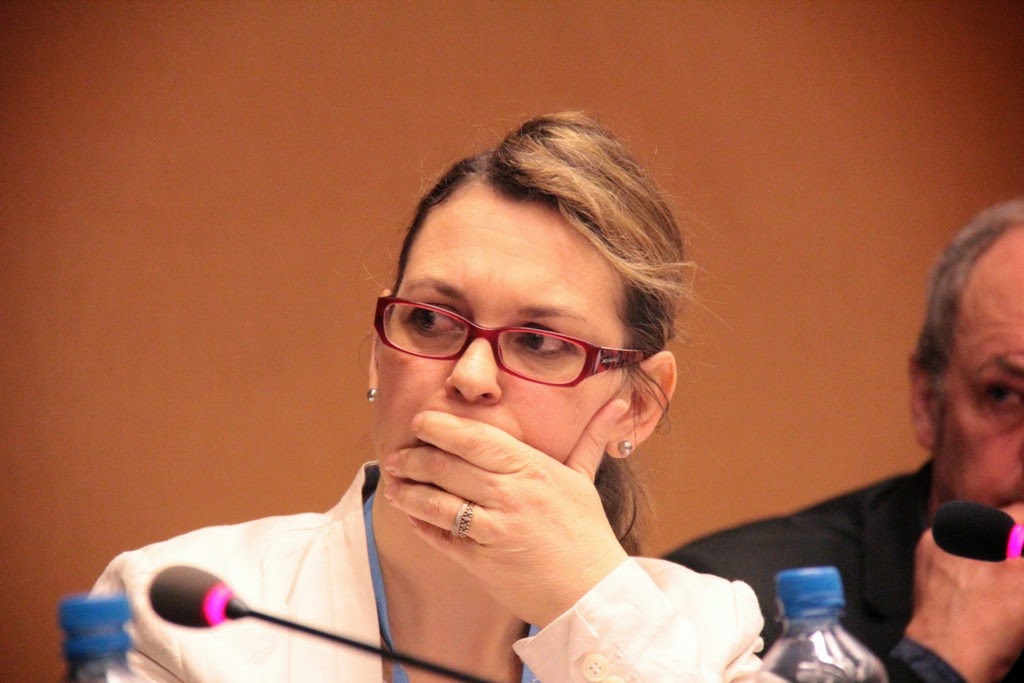 Juliette De Rivero
Juliette De Rivero, Geneva director
(Geneva) – Members of the United Nations Human Rights Council should vote for a resolution calling on the UN's human rights office to investigate allegations of war crimes by all sides during the final months of Sri Lanka's civil war, Human Rights Watch said today. The vote on the resolution is expected this week.
The Sri Lankan government has failed to seriously respond to two previous Human Rights Council resolutions seeking national investigations into violations of international human rights and humanitarian law during the last stages of fighting with the Liberation Tigers of Tamil Eelam (LTTE), which resulted in the deaths of as many as 40,000 civilians.
"The Human Rights Council needs to step in and act for justice because Sri Lanka has failed to do so," said Juliette De Rivero, Geneva director. "Instead of investigating those responsible for atrocities, the Sri Lankan government has cynically absolved its forces of any wrongdoing and lashed out at those seeking accountability. Passing this resolution will send a strong message to all victims of Sri Lanka's war that they have not been forgotten."
Under the current draft of the resolution, the UN Office of the High Commissioner for Human Rights is directed to undertake a comprehensive investigation into alleged serious abuses of human rights and related crimes by both parties and establish the facts of the crimes perpetrated with a view to avoiding impunity and ensuring accountability.
Sri Lanka's 26-year civil war came to an end in May 2009 with the defeat of the LTTE. According to the report by a panel of experts appointed by UN Secretary-General Ban Ki-moon, government forces engaged in widespread abuses, including indiscriminate shelling of civilians, summary executions, and rape. The LTTE held civilians as human shields, used child soldiers, and killed families who tried to flee.
UN High Commissioner for Human Rights Navi Pillay reported in February that the Sri Lankan government's failure to undertake a credible national process to address abuses "can no longer be explained as a function of time or technical capacity, but that it is fundamentally a question of political will."
Although the conflict has been over for nearly five years, the government continues to use war era legislation, such as the Prevention of Terrorism Act, for political purposes – most recently to detain two human rights activists without charge. Those who speak out publicly on human rights abuses face harassment and threats, and have been subject to campaigns of intimidation in the government-backed media.
"This resolution provides Sri Lanka with a real opportunity to move forward on an issue of increasing international concern," said de Rivero. "Sri Lanka should seize the moment and work with the UN to deliver what the victims of the war need: justice."