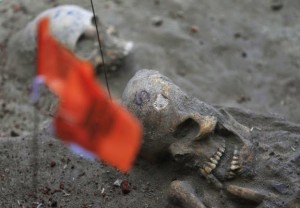 The government has strongly opposed the decision by UN panel to initiate investigations into alleged human rights violations and war crimes against the Sri Lankan government and the LTTE, in three separate places overseas, terming it as an unjustifiable move. Foreign media reported that the three member committee panel appointed by the Office of the High Commissioner for Human Rights (OHCHR), on this regard, will be holding hearings in New York, Geneva and Bangkok.
---
Ada Derana reported, however, quoting sources from the Ministry of External Affairs that the initial decision by the government to disallow the committee to hold sittings in the country will be kept unchanged.
The Ministry says the government has expressed strong objections to the investigation panel, and the parliament too passed a government backed resolution not to allow the UNHRC team into the country.
"The team constituted by the Office of the OHCHR, would of course seek permission to hold sittings in Sri Lanka. But it is unlikely to get it as the Sri Lankan government has rejected any international probe," The New Indian Express quoted as saying.
On June 25, United Nations High Commissioner for Human Rights (UNHRC) Navi Pillay announced the three member expert team which would advise and support a team of 12 UNHRC staff.
The experts are, Martti Ahtisaari, former President of Finland and Nobel Peace Prize Laureate, Silvia Cartwright, a former Governor-General and High Court judge of New Zealand, and Jahangir, former President of Pakistan's Supreme Court Bar Association and of the Human Rights Commission of Pakistan, according to a UN statement