Image: Ambassadors and representatives of the diplomatic community visiting the Dewatagaha Mosque in the wake of attacks targetting the Muslim community.
COLOMBO, 01 June 2017 .
The Heads of Mission of the European Union, Australia, Canada, the Netherlands, Norway, South Africa and Switzerland together with other diplomatic representatives today visited the Dewatagaha Mosque to meet leaders of the Muslim community. The visit followed in the wake of attacks on mosques and businesses owned by people in the community.
The ambassadors expressed their solidarity and welcomed the clear condemnation for these hate crimes from HE President Sirisena and Hon Prime Minister Wickremesinghe. They emphasised the importance of the rule of law and called for prompt action to ensure that the perpetrators of these crimes were swiftly brought to justice.
EU Ambassador Margue said: "Sri Lankans know all too well the consequences of religious and ethnic hatred. These reprehensible actions are intended to sow discord at a time when national reconciliation and tolerance is moving forward. It is important that the Government and the Police ensure that there is no impunity for hate crimes. It is important that religious communities are at the forefront of efforts to promote understanding and oppose the spreading of hate.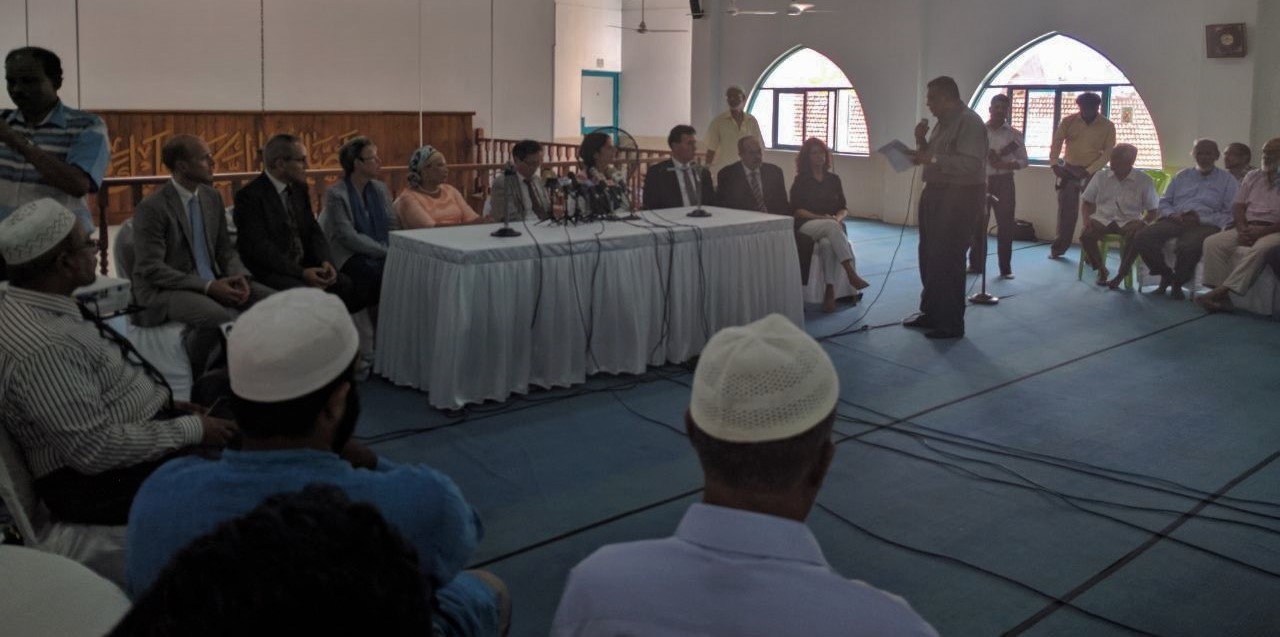 –  press release issued by EU Sri Lanka office.