Sri Lankan army and police authorities stormed an International Women's day event in Manipai Fort, Jaffna, and threatened the organisers and attendees.
The event was held on 12 March to recognise the achievement of women and to protest in demand for women's rights. The event also featured art performances and awards before being disrupted.
Army officers and investigators obstructed the event and threatened to photograph and video attendees.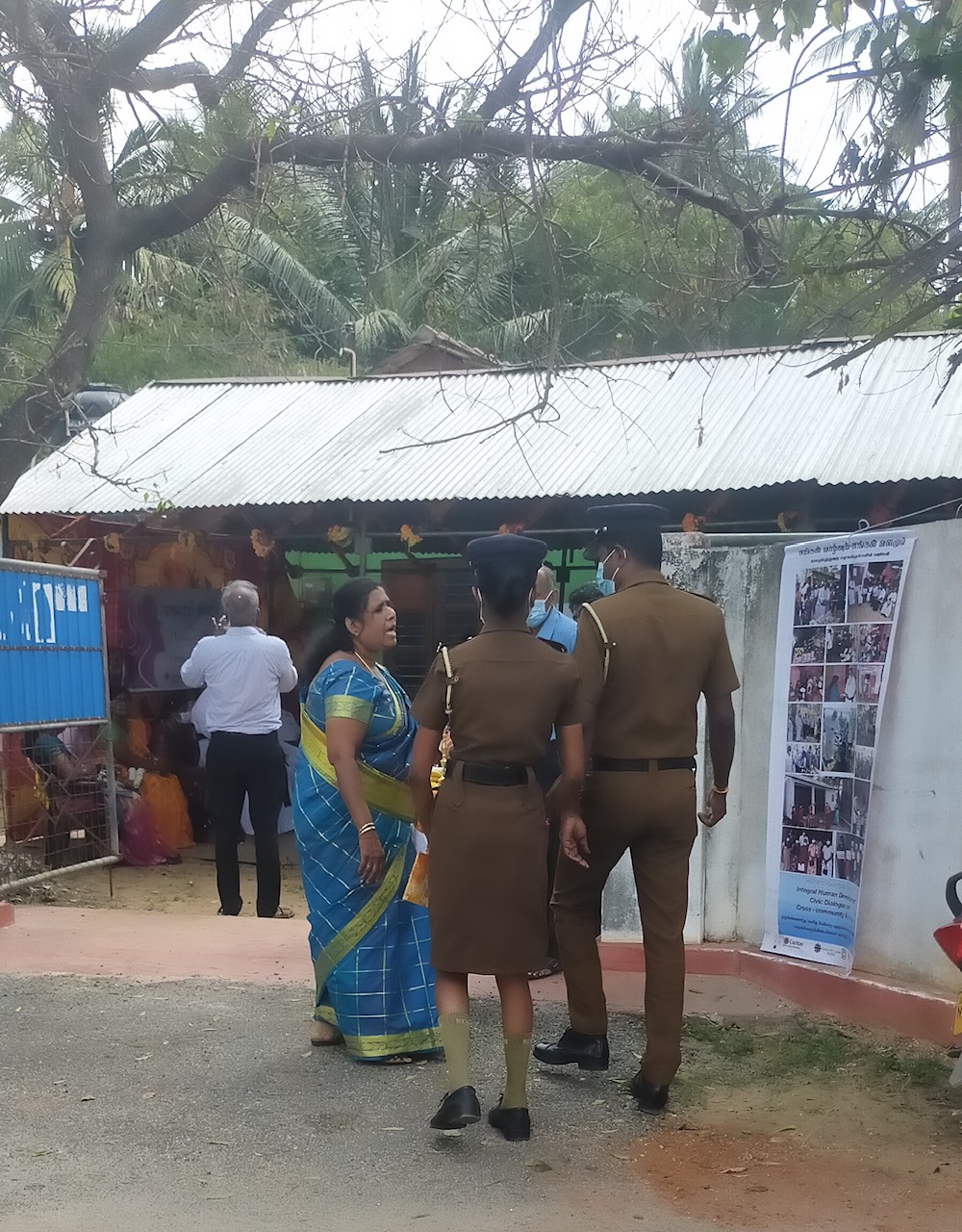 The International Women's day event was held in a hall by the Aanaikottai Bala Subramaniam Vidyalaya.
At this event, Bishop C Eugene, director of Jaffna Kaidas Quotech delivered a speech as a chief guest keynote speaker.