The United Kingdom Minister of State for the Commonwealth, UN and South Asia and Prime Minister's Special Representative on Preventing Sexual Violence in Conflict Lord (Tariq) Ahmad of Wimbledon met with the Tamil National Alliance Leader AR. Sampanthan and the Spokesperson Hon M A Sumanthiran in Colombo Yesterday (01.10.2019).
Apprising the Minister on the resolution to the national question R Sampanthan Said "As Tamil People who have our culture own heritage and a long history, have endeavored to resolve the national question through a reasonable and acceptable power sharing arrangement. We want a solution within a united undivided and indivisible Sri Lanka. We all want this country to prosper" said Mr Sampanthan. Further, he highlighted the efforts that had been made over the past 30 years on this matter and expressed his disappointment that none of these have materialized.
Highlighting the recent efforts in preparing the draft Constitution Mr. Sumanthiran pointed out that all the parties have agreed to abolish the Executive presidency system and it has been the promise for the past 25 years yet once they come to power no one wants to implement the same.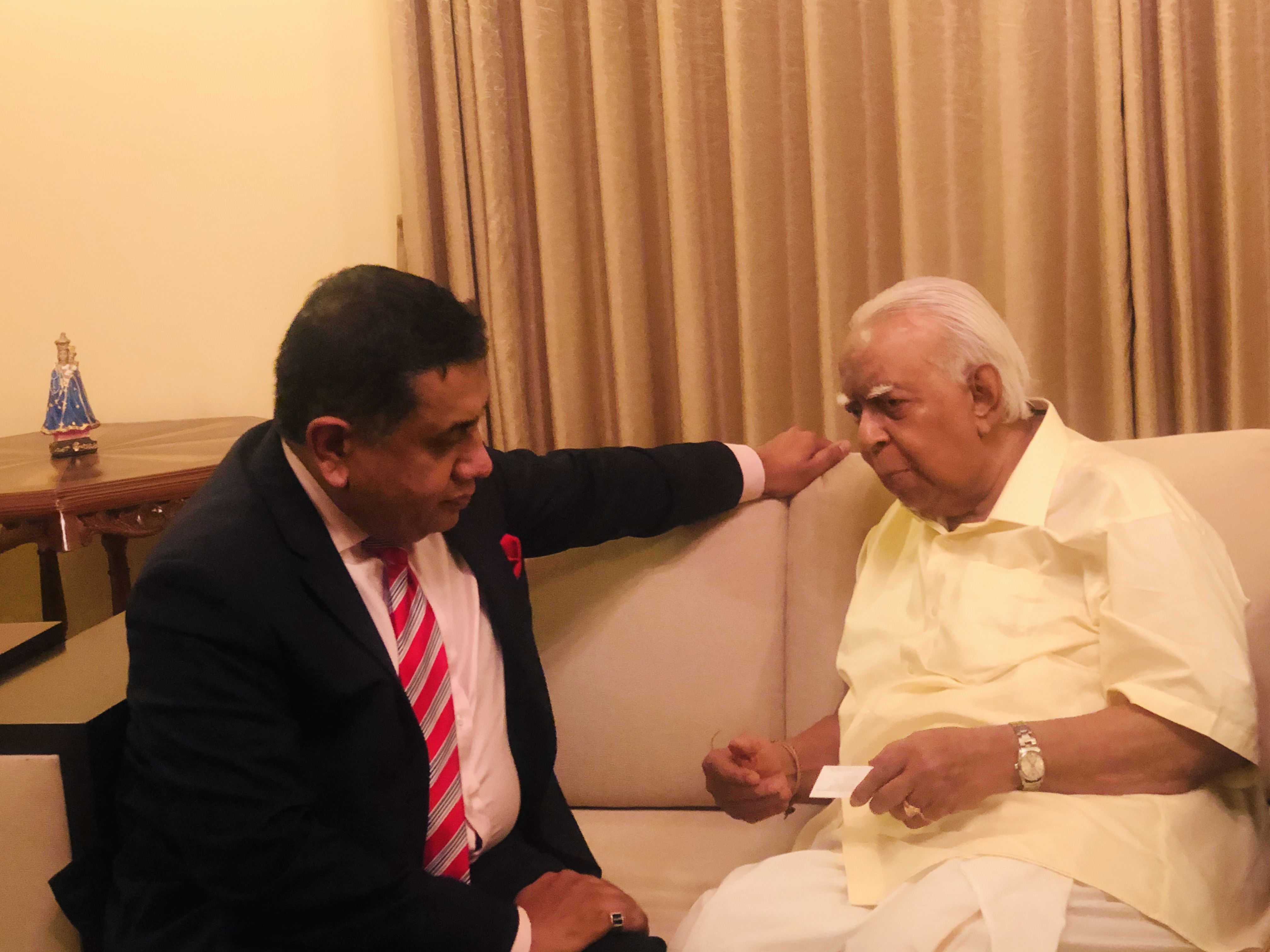 Expressing his concerns over the delays and unwillingness on the part of the political parties in providing the solution to the national question Mr. Sampanthan said we want effective democracy where people can exercise powers in matters related to them substantially. Further, he said we demonstrated our legitimate demands democratically, unfortunately, there was a war that could have been avoided. But even 10 years after the war was ended nothing has moved so far. The international community helped the government of Sri Lanka to defeat the LTTE. The government of Sri Lanka gave an undertaking to the Co-Chairs which included the United Kingdom during the war that there would be a political solution said Mr. Sampanthan. He further urged the Minister to impress upon the Government of Sri Lanka to be truthful and accountable to the promises made. He further highlighted that it is the responsibility and the duty of the international community to ensure that there is a reasonable and acceptable solution found to the national problem. We don't want any more violence in this country said Mr. Sampanthan our people have suffered enough, now we want the international community to act and urge the Government to fulfill their commitment said Mr. Sampanthan.
The Minister assured that the United Kingdom will continue to be engaged with the Government and continue to keep the government answerable in line with the bilateral relationship between the two countries.
Along with the Minister the United Kingdom High Commissioner to Sri Lanka Her Excellency Sarah Hulton OBE and the Minister's Private Secretary, Laura Dunbar Brooks first Secretary Neil Kavanagh, Head of Political Section, and Jovita Arulanantham, Political Officer were also present at the meeting.
Press Statement, 2nd October 2019
Photo credit – TNA