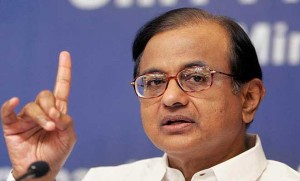 Finance Minister P Chidambaram said that the Sri Lankan government is indeed accountable and they must bring to book those perpetrators to justice. (Reuters)
Finance Minister P Chidambaram
Finance Minister P Chidambaram said that the Sri Lankan government is indeed accountable and they must bring to book those perpetrators to justice. (Reuters)
Joining international demands for a proper inquiry into the alleged human rights violations during the war against the LTTE, Finance Minister P Chidambaram on Thursday. said Sri Lankan government must investigate and punish those responsible for them.

"I think the Sri Lankan government owes a responsibility and a duty to its own people and the people all over the world to investigate the allegations of human rights violations and punish those who are responsible," he told more than 1,000 delegates at the 2nd South Asian Diaspora Convention 2013, which opened here on Thursday.
"That's an aspiration or a desire that recognises no national boundaries. It is a human rights issue," he said, responding to a delegate's question on why investment should be allowed into Sri Lanka when the minority Tamil community was suffering.
Last week, British Prime Minister David Cameron, who visited Lanka for attending Commonwealth Summit, set an ultimatum till March for Colombo to initiate a proper inquiry into the alleged war crimes during the last phase of the campaign against the LTTE, failing which Britain will move the UN Human Rights Council for an inquiry by the Rights Commissioner.
The Prime Ministers of Canada and Mauritius boycotted the Summit, citing poor human rights record of Sri Lanka. Prime Minister Manmohan Singh also skipped the conference after strong opposition from Tamil Nadu which did not want any Indian presence at the Summit.
Chidambaram said, therefore, the Sri Lankan government "is indeed accountable, they must be held accountable, and they must bring to book those perpetrators to justice."
"Having said that, it does not mean that Sri Lanka should not grow economically, or that investors should not invest in Sri Lanka. Nobody invests for charity. They invest because they think it is profitable opportunity.
"I don't think that Sri Lanka's present failure to yet account for what happened at the end of civil war should prevent investment from going into Sri Lanka," he added.
IE