Image: Peter Ilancheliyan.
Peter Ilancheliyan, a prominent member of ITAK's youth wing and son of the late former deputy chair of the Northern Provincial Council (NPC) Anthony Jeyanathan, is the fourth Mullaitivu-based individual to be summoned for questioning in recent weeks.
Journalist Shanmugam Thavaseelan, former NPC member A Puvaneswaran, and vice chair of the Puthukudiyiruppu divisional council Janamejeyanth have already appeared before the TID and were all questioned extensively about their involvement in memorial activities during the month of May when Tamils held genocide remembrance week events and marked ten years since the genocide at Mullivaikkal.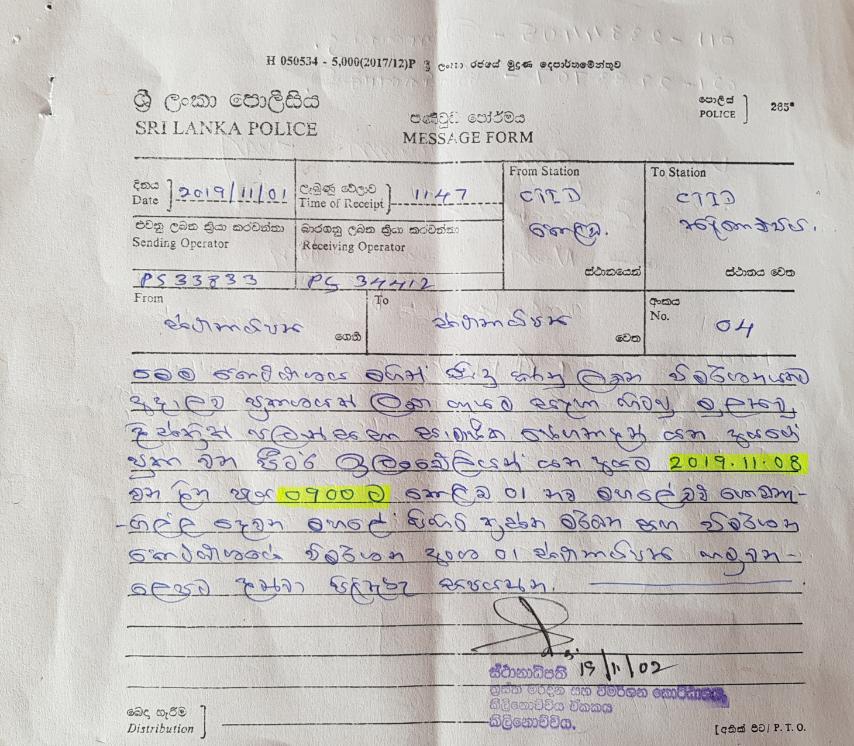 In a summons notice written entirely in Sinhala, Ilancheliyan was told to appear in Colombo on November 8, for general questioning and a meeting with the officer in charge of investigative division 1.