( The core group which presented the Sri Lanka resolution to the HRC  in March 2014 at the head table today © s.deshapriya)
Head of the Sri Lanka mission in Geneva  raised serious objections and concerns over the first draft text of the resolution on Sri Lanka which is to be tabled during the 30th session of the UN Human Rights Council (UNHRC).
In his opening  statement to the first  informal consultation on the draft resolution on Sri Lanka he said that the text is reparative, judgmental and prescriptive and not in keeping with the spirit of the process of reconciliation and reform underway in Sri Lanka.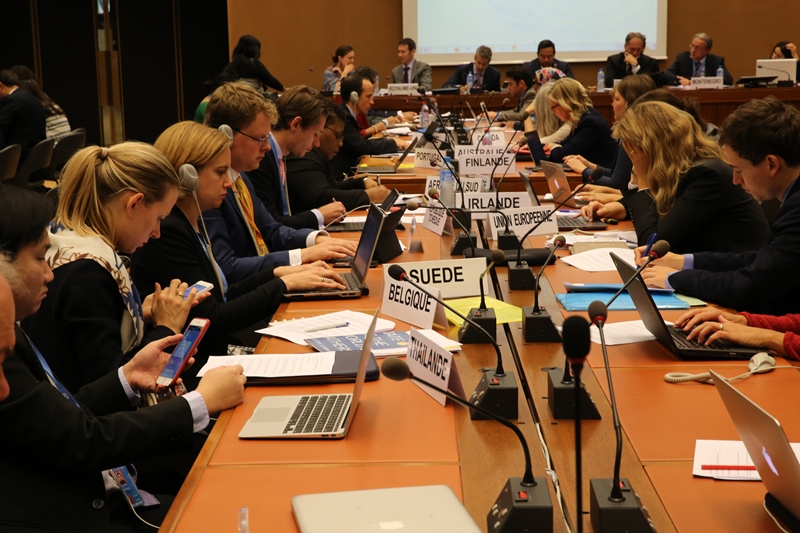 "Neither is it helpful in adopting a collaborative approach to reaching consensus. Many paragraphs in the current draft are in fact counterproductive to the reconciliation efforts of the Government and have the tendency to polarize communities, vitiate the atmosphere on the ground that is being carefully nurtured towards reconciliation and pace building and restrict the space required for consultation," he further  said.
(With the inputs from Colombo Gazette)
Sri Lanka's response to the first draft text: