Image: Posting this image the president of the Association of Government Medical Laboratory Technologists, Ravi Kumudesh, says that "The pandemic is spreading fast. Travel restrictions imposed on mouths too!"
Issuing a circular Health Secretary  Major General Dr. S H Munasinghe has barred all health professionals from speaking to media without his prior approval.
This circular has been issued in the context of the Covid pandemic is raging across the country. Health officials are predicting that the situation may become out of control within weeks if strict preventive measures do not put in place soon.
The below audio released via social media by an affected person shows the callous disregard of human dignity by the authorities n treating covid patients.
The circular signed by Health Ministry Secretary Dr. S H Munasinghe, notes that officials under the ministry and at the provincial level either individually or as groups have been presenting incorrect information and data to the media. These officials have also been publicly criticising public health policy, it said.
The circular said that this trend has stood in the way of effective administration of health services and threatens to damage the people's confidence in the state health sector.  Pointing to provisions in the Establishment Code regarding state officials making statements to the media, the circular warns that disciplinary action will be taken against those who violate the regulations.
This is a clear violation of peoples' right to know several activists told Sri Lanka Brief.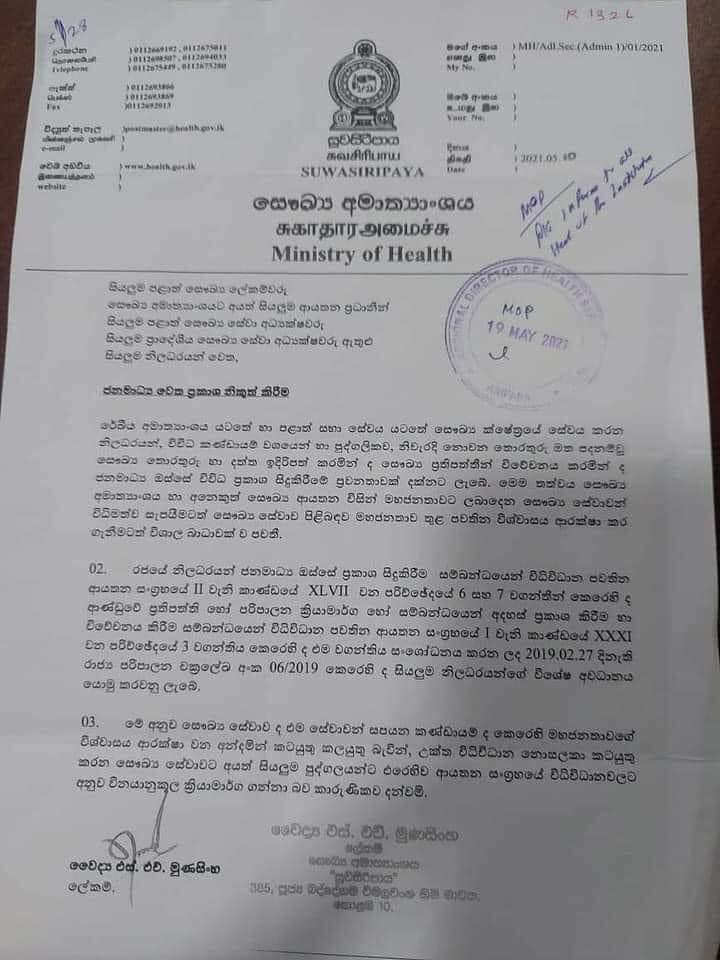 (With the inputs from Economy Next.)