Image: Attorney at Law Senaka Perera accompanied  Podi Lassi's mother to UN-Sri Lanka office.
Following a series of custodial deaths this year, the mother of Janith Madushanka alias Podi Lassi, has written to United Nations (UN) Sri Lanka Resident Coordinator, Hanaa Singer-Hamdy, about alleged threats to the life of her son, who is currently in the custody of the Criminal Investigations Department (CID).
Madushanka's mother has also handed over a letter detailing her concerns regarding the alleged threats to her son's life to Singer-Hamdy along with the Committee for Protecting the Rights of Prisoners (CPRP).
"Madushanka has been detained for a lengthy period now, under detention orders. His mother has advised us that there is now a grave danger to his life. In the past, it was observed that several persons who had been named as underworld leaders by the government authorities, have been killed and murdered during the investigation stage," the CPRP's letter to Singer-Hamdy read.
In her letter to Singer-Hamdy, Madushanka's mother also explained that Madushanka was arrested on 16 October 2020 by the CID, on a detention order. She said that she has received information that following the end of his detention order on 16 December 2021, he will be transferred to the Peliyagoda Criminal Department and that she is concerned about her son's life following this planned transfer.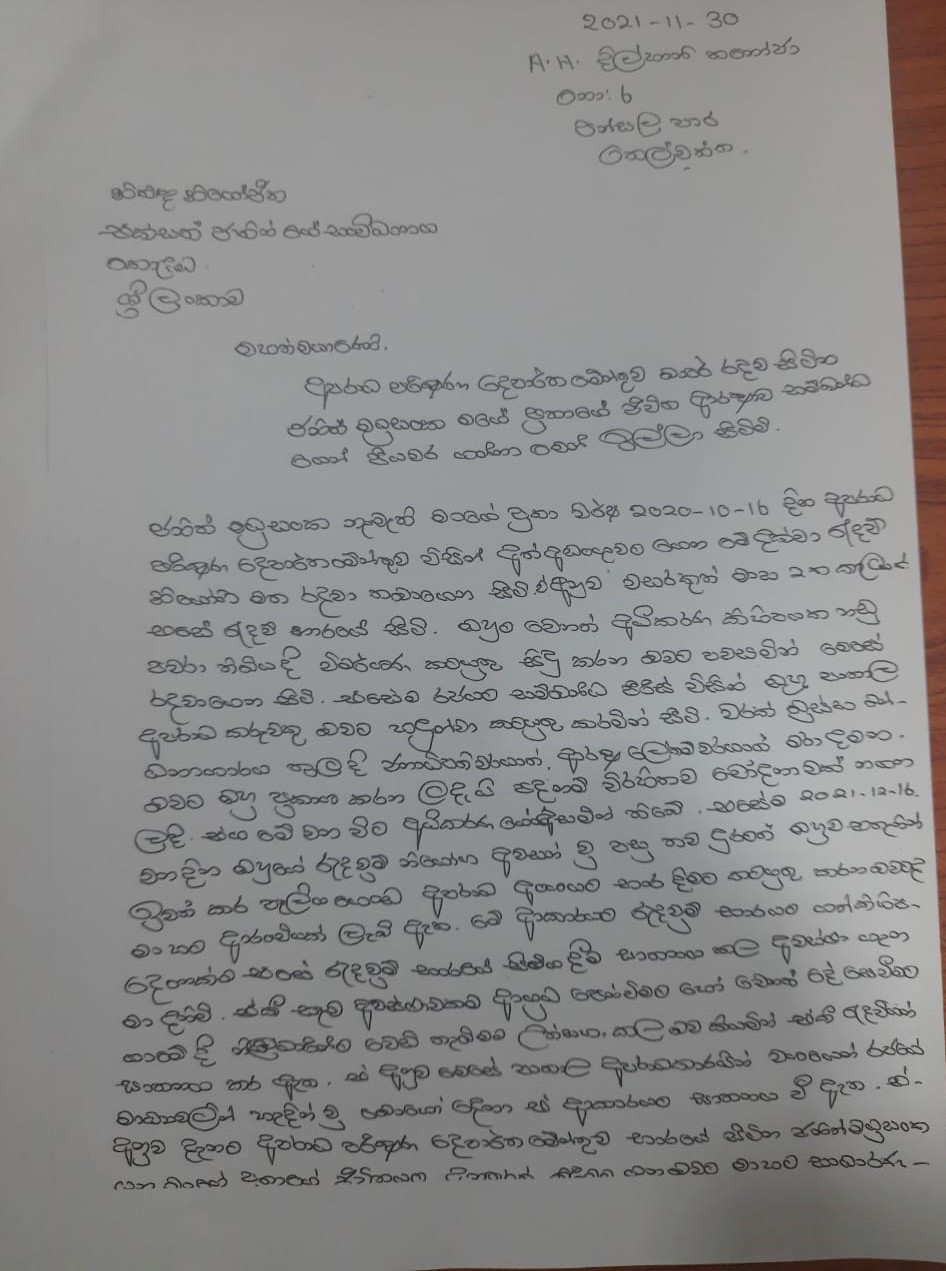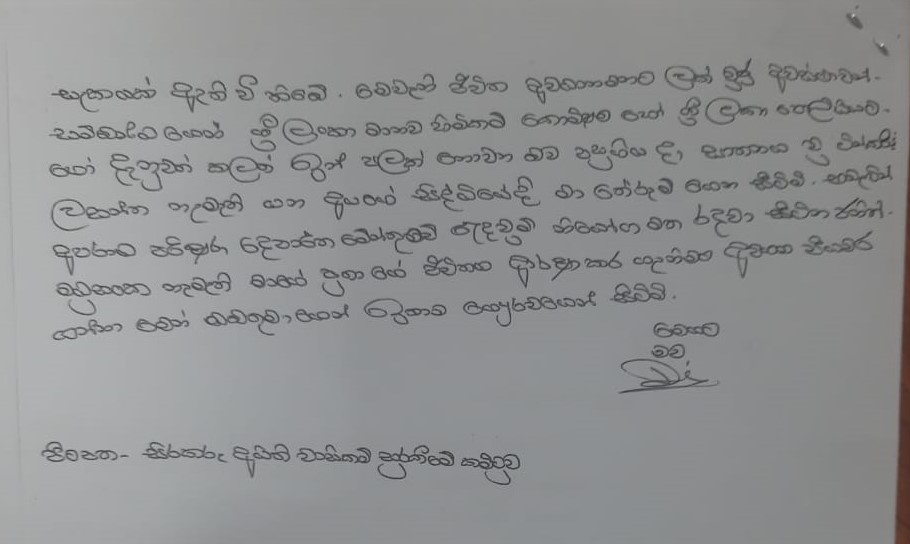 The CPRP has claimed that it is futile to inform the Human Rights Commission of Sri Lanka (HRCSL) and the Police Department about threats to lives of detainees, as was made clear in the case of Hewa Lunuwilage Lasantha, alias "Tinker Lasantha" who died in a shootout on 25 November which involved the Police, when he was taken to recover hidden weapons, according to the Police. This occurred following his arrest in Kalutara on the same day.
In a statement issued on 26 November, the Bar Association of Sri Lanka (BASL) said that Lasantha's Attorney had informed the BASL about an alleged threat to Lasantha's life on the evening of 25 November, after which the BASL had informed Inspector General of Police (IGP) Chandana D. Wickramaratne, the HRCSL, and the Consortium of Humanitarian Agencies (CHA).
"It is our belief that citizens cannot repose any faith in such institutions regarding any such threat to life. Hence, we request that you (a reference to the UN Resident Co-ordinator) intervene to take whatever measures you can with regard to the same," said the CPRP.
"Madushanka's detention order will end on 16 December 2021. His mother is concerned about his life as there are rumours that an incident similar to what happened to Tinker Lasantha will occur once his detention order ends," CPRP Chairman Attorney-at-Law Senaka Perera told The Morning last week.
These developments come following several custodial deaths over the past two years. On 11 May 2021, underworld figure Mabulage Dineth Melan Mabula alias Urujuwa, died in a shootout whilst in police custody. Two days later, on 13 May 2021, Dharmakeerthi Tharaka Perera Wijesekera alias Kosgoda Tharaka, also died in a shootout whilst in police custody. On both these occasions, the Police Media Spokesman at the time, Senior Deputy Inspector General of Police (DIG) Ajith Rohana, told the media that incidents that had occurred while the suspects had been taken for special police operations had led to their deaths.
In a similar incident in October last year, underworld figure Samarasinghe Arachchige Madush Lakshitha alias Makandure Madush, was killed while in police custody. The Police at the time claimed that the victim was killed in the crossfire between the Police and suspected gang members, as the latter group had attempted to extricate him (Madush) from police custody.