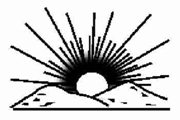 DMK logo
CHENNAI: After prolonged late night discussions, the Tamil Nadu police today denied permission to the DMK to organise a conference by the Tamil Eelam Supporters' Organisation, an outfit revived by DMK chief M Karunanidhi after nearly three decades. The denial of permission comes on the eve of the conference to be held in the city on Sunday. Police have cited various grounds for denying permission for the conference, preparations for which had begun more than two months ago.
Police sources said the decision had been conveyed to the DMK following a late night meeting, chaired by the city commissioner J K Tripathy. The reason for refusing permission to hold the meet included the possibility of a huge turnout as against prescribed number by the organisers, which could lead to security concerns. Reacting to the news, Karunanidhi told reporters here, "We will try till the end. We will hold the conference abiding by the law."
The DMk chief has convened an emergency meeting at his Gopalapuram residence in the city in the morning to discuss the future course of action. Sources from the DMK say they might move the court immediately against the police decision. They also ruled out moving the meet outside Chennai since all the arrangements had already been made.
"It is impossible to shift the venue at this juncture. Our 'Thalivar' (leader Karunanidhi) will take appropriate decision", a senior party leader told TOI. On Friday, soon after both the Centre and state made submissions in the Madras High Court placing hurdles for the DMK to conduct the conference, party chief Karunanidhi expressed confidence that police would cooperate with them.
While hearing two petitions seeking denial of permission for the conference, a division bench of the Madras High Court directed the city police commissioner to take a decision after taking into account the capacity of the ground, safety and security of the inmates in the nearby Royapettah government hospital and the restriction on the use of loud speakers.
The UPA government had made it clear to its DMK ally that it would have to drop any move to adopt a resolution demanding Eelam (a separate Tamil land in Sri Lanka) and drop the word altogether from the conference title, 'Eelam Tamils Rights protection'.
R Satyanarayana, TNN | Aug 11, 2012,
TI