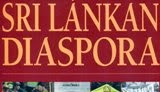 The Government has issued an order to freeze all funds, other financial assets and economic resources of persons, groups and entities designated and listed in March on suspicion of terrorist financing. The 39-page list was promulgated in terms of UN Security Council Resolution (UNSRC) 1373 and contains the names of 424 persons and 16 entities, nearly all of them Tamil. The Government claims they are responsible for the continued financing of terrorism.
The latest was issued on Thursday under the signature of Defence Secretary Gotabaya Rajapaksa, the Competent Authority for the implementation of UNSC Resolution 1373. It gives effect to a freeze on "all funds, other financial assets and economic resources belonging to or owned or held by any natural or legal person, group or entity designated and listed".
"The order will be sent to the Financial Intelligence Unit of the Central Bank to be conveyed to all relevant sectors including banks and other institutions," said an official from the Competent Authority's office. "It was issued to supplement the earlier gazette."
He admitted, however, that it would be some time before the assets of all listed persons and entities were identified. A few, such as those belonging to the Tamil Rehabilitation Organisation, have already been located and frozen. But the process will take much longer, particularly where assets on foreign soil are concerned.
Meanwhile, foreign diplomatic missions have requested for additional information on the listed persons, groups and entities to include them in their own UNSCR 1373 list. "Certain countries have asked for details," the official confirmed. "We are initially not providing all the facts, just basic details." Further information gathering will require mutual international cooperation.
"Even the US has problems to list the assets of its terrorism suspects," he said. "We need international cooperation through the Competent Authority and the Ministry of External Affairs