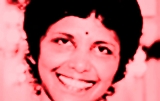 The external affairs ministry has rejected claims that it has sent a letter to the permanent representative at the UN in Geneva Thamara Kunanayakam, informing her of removal or transfer.A senior official of the ministry has told Hiru FM that the external affairs secretary has not sent any such letter to Ms. Kunanayakam.

There has been speculation that she was to be removed, and she has commented to BBC about the claims.
She has said that the ministry has proposed her to be posted to Cuba or Brazil, adding that such action would be a victory for groups who allege a Sinhala-Tamil conflict in Sri Lanka.
Ms. Kunanayakam has been in Geneva only for nine months now, although her posting is for two years.
If she is transferred, the new Sri Lankan diplomat to Geneva will be the fourth to hold the position within three years.
SLM