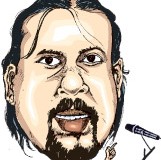 Construction, Engineering Services, Housing and Common Amenities Minister Wimal Weerawansa said that a full-scale investigation should be conducted on the human skeletons found in a mass grave at Matale which have been identified as those disappeared during the 1988-1989 insurrection.

The UN says that the Government should conduct credible investigations on the alleged human rights violations. Why can't the UNHRC conduct a similar credible investigation on the mass grave at Matale, the Minister told the Sunday Observer.

He questioned as to why UN High Commissioner for Human Rights Navaneetham Pillay and US President Obama cannot treat this as a grave human rights violation?
Is this not a human rights violation for the UN or USA though it took place during the UNP regime. They don't view these as brutal killings or human rights violations as they were allegedly committed by a pro-American government.
If any anti-American leader had waged a war against terrorists and restored peace, various allegations of human rights violations would have been made against such leader to impede the forward march of that country, he said. Minister Weerawansa said that he also endorsed the JVP's call to conduct an immediate investigation on this incident.
The Government should, however, conduct an impartial inquiry to highlight the massacres and atrocities committed during the UNP regime.
"We should ask the Western world, whether these are not grave human rights violations.
When human skeletons were found at the mass grave at Matale, the Al Jazeera television even attempted to portray them as those of LTTE cadres who died during the war against terrorism," the Minister said.
by Uditha Kumarasinghe
OB