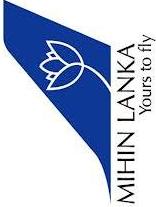 The cash-strapped budget airline 'Mihin Lanka' has suffered a loss of two billion rupees during this financial year alone and an accumulated loss of a staggering Rs.8.5 billion since its inception in 2007, the Auditor General reveals.
The parliamentary Committee on Public Enterprises (COPE) discussed the Auditor General's report on Mihin Lanka yesterday.
The Auditor General has observed that although the Company is running at a continuous loss, the annual remunerations paid to the six-member Board of Directors have increased over the years.

Rs.11 million has been paid to directors as remunerations last year — an increase on Rs.4.9 million paid for the previous year.
According to the Auditor General's report the Mihin Lanka Chief Executive Officer (CEO) who is also the CEO of Sri Lankan Airlines is paid Rs.500,000 a month by each of the institutions as rumeneration.
The Auditor General observes that such heavy losses have been incurred by the company for the last five years despite grants and concessions by the government in substantial quantities.
The Treasury granted Rs.507 million this year; Rs.406 million last year; Rs.1,508 million for 2010, Rs.2,882 million for 2009, Rs.500 million for 2008 and Rs.250 million for 2007.
The loss sustained for the financial year 2007/2008 was Rs.3.1 billion; Rs.1.3 billion for 2008/2009; Rs.1.2 billion for 2009/2010; Rs.940 million for 2010/2011 and Rs.1.9 billion for 2011/2012. (Kelum Bandara)
DM