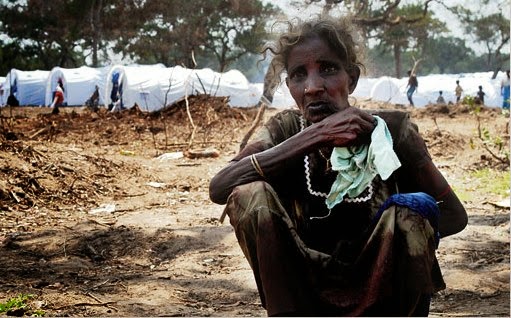 (AFP photo)
The Janatha Vimukthi Peramuna (JVP) today submitted an amendment to the Government motion, which opposes the United Nations Human Rights Council (UNHRC) inquiry into allegations of violations of Human Rights during the last stages of the war. The JVP amendment calls for a domestic independent inquiry into the alleged violations of human rights. JVP Leader Anura Kumara Dissanayake told a media briefing that they had already handed over the amendment to Parliament General Secretary Dhammika Dassanayake seeking an indigenous inquiry into human rights violations and to be completed in three months.
The Amendment calls for an independent inquiry into the killing of Roshen Chanaka at Katunayake during the protest over the private sector pension scheme; the killing of Anthony Fernando during the fishermen's protest in Chilaw; the killings in Rathupasawala; the killing of nine journalists, the attack on 27 others and several media institutions.
The JVP had also called for an inquiry into the killing of prisoners at Welikada, the disappearance of a prisoner from the Vavuniya prison, the attack of the Inter University Student Union members by the Slave Island police, the abduction of Lalith Viraj, Kugan Murugan and all disappearances in the North. The party also called for investigation on the attack on former Bar Association President Wijedasa Rajapaksa the attack on the Secretary of Judicial Services Commission and the attack on Lawyer Gunaratne Wanniarachchi.
The Amendment calls for the completion of all inquiries within three months and bringing those responsible to book.
Mr. Dissanayake said the JVP's decision on whether to support the government motion or not would depend on how the government responded to its amendment.
He said the JVP decided to submit an amendment to stop the government from using the UNHRC inquiry as a political gimmick to win elections. Mr. Dissanayake said his party discussed the amendment at yesterday's party leaders meeting and the nod was given for them to submit the amendment. (Yohan Perera and Sanath Desmond)