President Maithripala Sirisena who completes 100 days in office tomorrow seems to be struggling with his back against the wall not only to fulfill his election promises, but also for his very survival in the long run. In fact he is besieged by his friends as well as foes.
He is being pressurized by his friends such as the JVP and certain media outlets that toiled for his victory at the January 8 Presidential election, to keep his election promises, especially those on scrapping or considerably trimming of executive powers of the Presidency and taking drastic action against the corrupt politicians and officials of the past regime.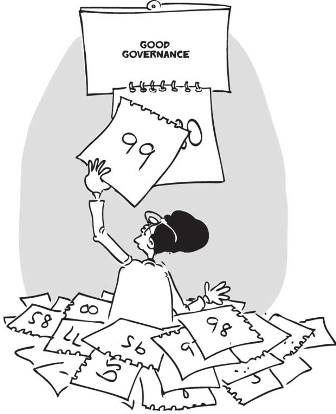 For some reasons unknown to the country the authorities under the new regime of President Sirisena are dragging their feet in taking action against corruption despite graphic details of them being carried in the media. Sri Lanka is a unique country in which the police have to wait for the court orders for months in order to arrest a man who was well known to have supplied lethal hardware for nearly thirty years to the LTTE, one of the most dangerous terrorist groups in the world six years ago, to kill and maim thousands of people while he was right under their nose.
The new government whose leaders have been exposing corruption running into billions of rupees before and after the Presidential election has failed to see a single corrupt politician or official behind bars in respect of those big-time financial crimes, during its first hundred days. This situation has led to the leaders of the previous regime to call the investigations into their criminal activities as mudslinging. Interestingly they are also questioning the authorities as to why the latter cannot arrest a single person if the allegations on corruption warrant doing so.
The President is in a dilemma on the question of constitutional reforms and on the matter of dissolution of the Parliament, two promises in his 100 day programme. To be fair by him, he seems to be prepared to totally scrap the executive powers of the Presidency. But some of the groups that worked for his election victory now want him to go back on his words only to slice off a portion of the Presidential powers.
The UNP, the main party that helped the President during the election tries hard to reduce as much of the Presidential powers as possible, while the President's own party, the SLFP threatens him to scuttle the 19th Amendment that provides for the constitutional reforms on Executive Presidency unless electoral reforms accompany it. Besides, the JVP pushes for the dissolution of Parliament soon after April 23, as scheduled in the hundred day programme, irrespective of the main promises being not fulfilled.