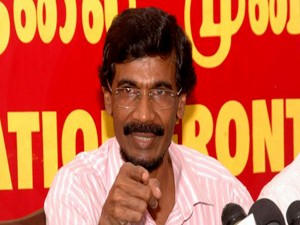 Add caption
The JVP today accused the government of failing to safeguard the sovereignty of the country by supplying the information some countries need to interfere in Sri Lankan affairs.
JVP General Secretary Tilvin Silva said that the international community has been interfering in Sri Lankan affairs in the recent past and the visit by the UN High Commissioner for Human Rights Navi Pillay to Sri Lanka was part of that interference.

He also said that the government, at the same time, is violating human rights in Sri Lanka so the JVP does not support either the government or Pillay.The JVP MP said that the government should protect human rights and democracy to prevent outside interference.
"The government has given the pass Pillay needed. The government is supplying the international community with what it needs to interfere," he said.
He also accused the government of acting with double standards by saying one thing but doing something else.
CG