Image: Covid dead are being buried in NewYork' (Photo courtesy of AP tweeter)
The expert committee appointed by the Health Ministry to study the issue on the disposal of the bodies of coronavirus victims has delivered the death blow to the Covid cremation only lobby in Sri Lanka led by a handful of Buddhist monks and anti-Muslim extremists.
The committee had recommended both burial and cremation.
Itt is still to be seen whether the Rajapaksa government will accept the recommendation despite the strong opposition of its alt-Buddhist constituency.
The committee was appointed to study the issue of cremation only policy of coronavirus victims.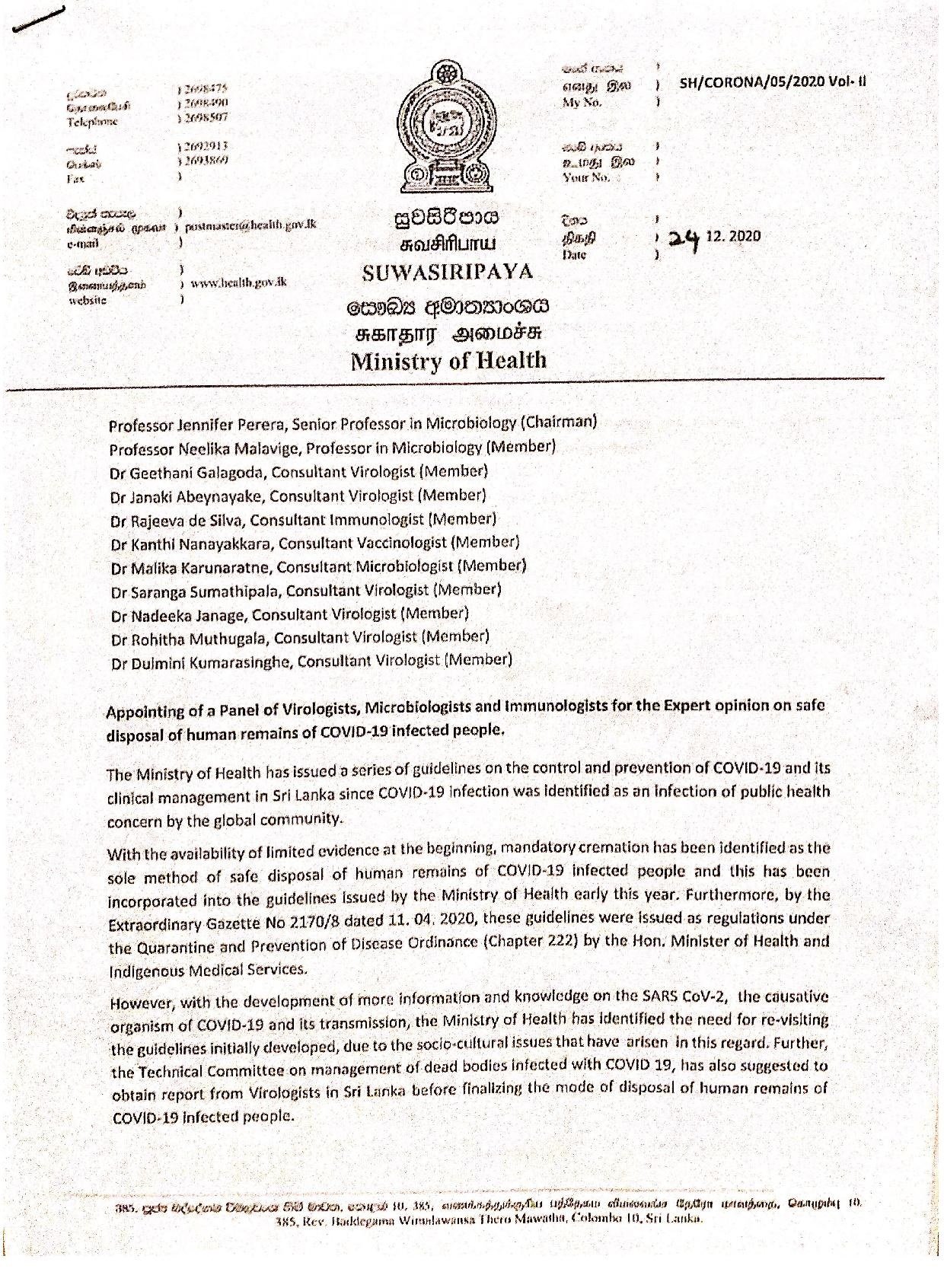 The expert committee says it has revised its previous recommendations on disposal of bodies to include both cremation and burial while adhering to the specified safety precautions.
The committee recommends that the dead body of a coronavirus victim should be buried within 24-hours and placed in a double-layered body bag prior to being placed in a coffin.
The committee now admits that there is no evidence to prove the virus can transmit through water contamination after burial.
Professor Jennifer Perera chaired the expert committee consists of a number of virologists and microbiologists.
The leaked ( & uncontested) report: