[ Funeral possession of Lasantha Wickrematunga ]
Colombo (AFP) – Sri Lankan authorities are investigating a claim that the toppled president's younger brother ran a "death squad" and ordered a high-profile newspaper editor's assassination, a police spokesman said Sunday.
Former defence secretary Gotabhaya Rajapakse ordered the hit on Lasantha Wickrematunga in January 2009, ex-public relations minister Mervyn Silva alleged in a formal complaint lodged with police Saturday, the spokesman said.
Wickrematunga was fatally shot in 2009, just days before he was due to testify in a defamation case Rajapakse had filed against his paper, which had been highly critical of the then-ruling family.
"We have received a complaint that Gotabhaya Rajapakse was responsible for abductions, assaults and murder," police spokesman Ajith Rohana told AFP. "Three murders have been mentioned and one is that of Lasantha Wickrematunga. He (Rajapakse) is accused of running a death squad."
Rajapakse could not be contacted for comment.
Wickrematunga and his Sunday Leader newspaper were vocal critics of Rajapakse's administration, and had accused Gotabhaya of corruption over the purchase of second-hand aircraft and arms for the military.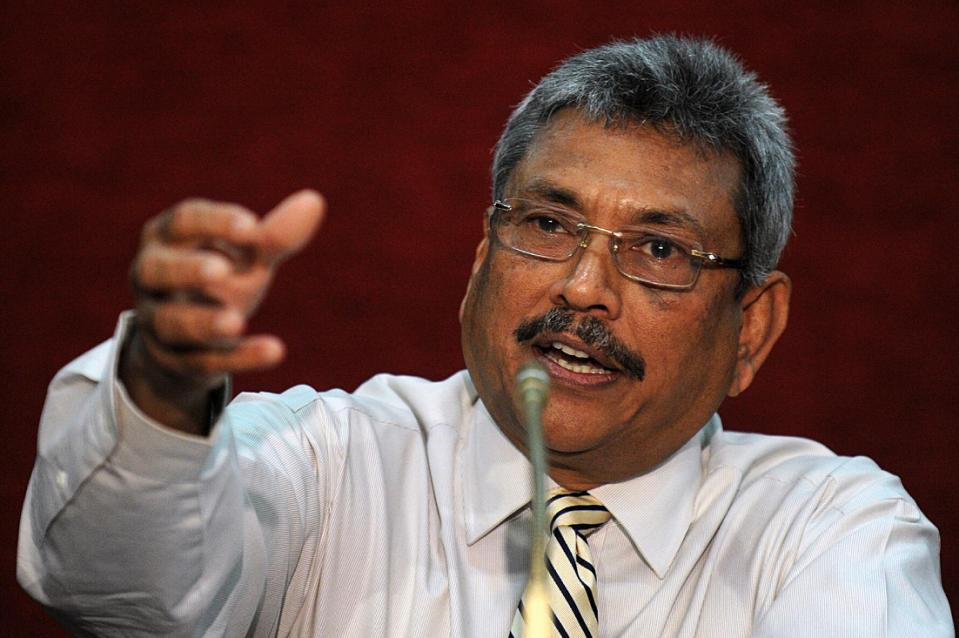 At the time, the government denied it was behind Wickrematunga's killing, but Saturday's complaint reopens the unsolved murder case.
Since Mahinda Rajapakse's defeat during January 8 presidential elections, complaints have flooded a Sri Lankan anti-graft commission alleging huge corruption by members of his administration.
The ex-leader himself faces allegations that he tried to use military force and remain in office when it became clear during the vote count that he was headed for a defeat.
Sri Lanka has faced international strictures over its dismal human rights record during the past decade, with rights groups accusing Rajapakse of silencing critics and dissidents.
In his complaint, Silva also said Gotabhaya was the "architect of white van abductions".
Being "white-vanned" became synonymous with abductions in Sri Lanka after dozens of people were abducted in white vans, their dead bodies later dumped by the road.
The tactic was widely reported to be used by security forces against opponents during and after the island's drawn-out Tamil separatist conflict, which ended in May 2009.
Scores of independent journalists and political dissidents are still living abroad in exile.
Rajapakse's administration also faced allegations that his troops killed at least 40,000 Tamil civilians while crushing Tamil Tiger guerrillas in the final stages of the ethnic war.
The new government of Maithripala Sirisena has promised reparations and a domestic investigation into war time atrocities committed by security forces
AFP