( Colombo July 2015: A mother carrying her disappeared sons photo in a protest ©s.deshapriya)
 GENEVA (5 November 2015) – The United Nations Working Group on Enforced or Involuntary Disappearances* will undertake an official visit to Sri Lanka from 9 to 18 November 2015, at the invitation of the Government.
During the mission, the UN experts will study the measures adopted by the State to prevent and eradicate enforced disappearances, including issues related to truth, justice and reparation for the victims of enforced disappearances. They will also gather information on cases of enforced disappearances, including those pending before the Working Group.
The Working Group will start and end the visit in Colombo and will travel to Jaffna, Kilinochchi, Mannar, Mullaitivu, Batticaloa, Matale, Trincomalee, Ampara and Galle. The expert body will meet with State officials, both at the central and provincial levels, as well as with relatives of disappeared people, representatives of civil society organizations and of relevant UN agencies.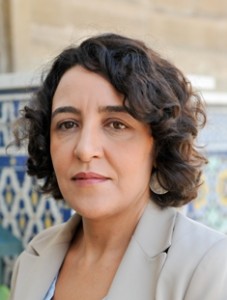 The Working Group will be represented by Vice-Chair Bernard Duhaime, Tae-Ung Baik and Ariel Dulitzky. The independent
experts will be accompanied by staff of the Secretariat of the Office of the High Commissioner for Human Rights.
The Working Group will hold a press conference at the end of the visit, on 18 November 2015 at 15h00, at the UN Conference Room, UN Compound, 202-204, Bauddhaloka Mawatha, Colombo 7.
A final report on the visit will be presented to the UN Human Rights Council in September 2016.
ENDS
(*) The Working Group is comprised of five independent experts from all regions of the world. The Chair-Rapporteur is Ms. Houria Es-Slami (Morocco) and the Vice-Chair is Mr. Bernard Duhaime (Canada); other members are Mr. Tae-Ung Baik (Republic of Korea), Mr. Ariel Dulitzky (Argentina) and Mr. Henrikas Mickevicius (Lithuania).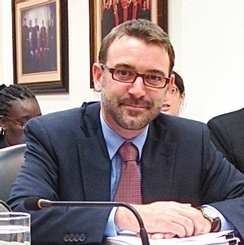 The Working Group was established by the UN Commission on Human Rights in 1980 to assist families in determining the fate and whereabouts of disappeared relatives. It endeavours to establish a channel of communication between the families and the Governments concerned, to ensure that individual cases are investigated, with the objective of clarifying the whereabouts of persons who, having disappeared, are placed outside the protection of the law. In view of the Working Group's humanitarian mandate, clarification occurs when the fate or whereabouts of the disappeared person are clearly established. The Working Group continues to address cases of disappearances until they are resolved. It also provides assistance in the implementation by States of the United Nations Declaration on the Protection of All Persons from Enforced Disappearance. Learn more, log on to: http://www.ohchr.org/EN/Issues/Disappearances/Pages/DisappearancesIndex.aspx