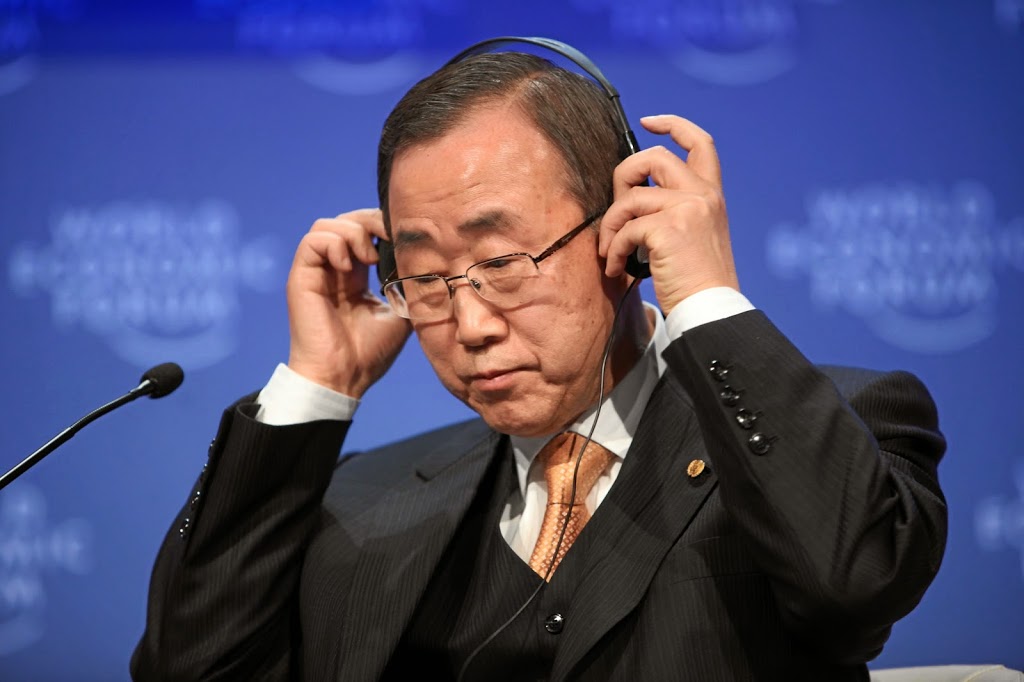 UN SG ( UN photo)
The following is a near-verbatim transcript of 21 March 2914 noon briefing by Farhan Haq, Deputy Spokesman for the Secretary-General
Question: On Sri Lanka and something about labour. On Sri Lanka, there's been a report issued by Yasmine Sooka, who was on Ban Ki-moon's panel of experts. And the report focuses on since 2009, instances of torture and sexual abuse of Tamils by the Government. And it's been widely circulated in Geneva. At the same time, the former President Kumaratunga, has said that she lives in fear of the Sri Lankan security forces.
So I'm wondering, again, particularly since Yasmine Sooka was one of the three people named by the Secretary-General to study this issue, is the Secretary aware of this report? Do they have any comment on it? Do they have any… think that this pending resolution on accountability should be enacted by Member States or not?
Deputy Spokesman: Well, on the pending resolution, of course, that's for the Member States to consider. You've seen the Secretary-General in the past, when he received his own internal report, by Ms. Sooka and the rest of the panel, that he had encouraged the idea of follow-up activity and further accountability. Of course it's up to the Member States to determine what format that will take, and we'll leave it in their hands, but he's made clear his own views on that, and we don't have any direct comment on Ms. Sooka's current report. Yes, Oleg?
(Selected excerpts)