[Peaceful march of the families of the disappeared were blocked by the Police on 39Aug © Melani Manel Perera]
Academics and non-government organisations have condemned a University of Sydney academic's call for delegates at a human rights conference to go soft on Sri Lanka, despite claims of the country's war-time atrocities.
A group of lecturers from the university has written a letter to Danielle Celermajer saying her stand on the conference this week in Bangkok "threatens to bring the University of Sydney's commitment to, and connection with human rights, into disrepute".
"We therefore consider it important to write to dissociate ourselves from the event and the way in which it has been conceived and managed," said the academics, who include Associate Professor Jake Lynch and Brami Jegan, conveners of Sri Lankan human rights project at the university.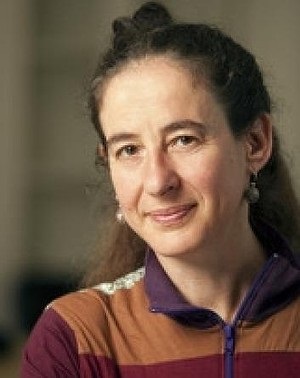 Dr Celermajer earlier told 100 delegates they should be "mindful of the heightened sensitivity and fragility" at the conference after Sri Lankan authorities threatened to withdraw its police and military participants.
Advertisement
Asked to comment on the criticism, Dr Celermajer said the "danger of responding, especially to the media, in one or two line answers, is that the complexity of our position and of our decision will receive further misrepresentation and distortion".
"None of this helpful to the real issue, which is developing effective strategies to address the serious breaches of human rights in Sri Lanka," she said.
Organisers of the Enhancing Human Rights and Security in Asia-Pacific conference asked two Sri Lankan organisations – Right to Life and Right Now – to withdraw their delegates from the conference.
The decision prompted some delegates to reconsider their plans to attend.
The Sri Lankan government has refused to comply with repeated United Nations resolutions to allow an international investigation into allegations of serious abuses by both sides in the country's quarter-century civil war, where in the final six months of the conflict up to 40,000 civilians were killed and another 6000 forcibly disappeared, according to Human Rights Watch.
Professor Lynch and the other academics told Dr Celermajer the conference is at "serious risk of providing the appearance of human rights cover to a brutal regime that continues to perpetrate gross violations and is going to great lengths to silence critical voices both within Sri Lanka and in the international community".
"The only value that your conference could have would precisely lie in confronting Sr Lankan security forces with their abuses – not tip-toeing around them for fear of giving offence," they wrote.
The Sri Lankan Campaign for Peace and Justice said the conference organisers were "potentially making themselves complicit in the Sri Lankan government's systematic attempts to suppress dissent and intimidate critical voices within civil society and to legitimise that policy internationally".
"We consider this wholly unacceptable and believe that the conference, in its current for, will do damage to human rights in Sri Lanka – damage that will outweigh any good it will do," the organisation said.
The Geneva-based Association for the Prevention of Torture called on conference organisers to reinstate the participation of the Sri Lankan NGOs that were uninvited and to "reaffirm to all participants the importance of collaborative, open and unfettered dialogue between participants during the conference."
By Lindsay Murdoch, South-East Asia correspondent for Fairfax Media
Sydney Morning Herald