Image courtesy of newscutter.lk
Note by Swasthika Arulingam
We remembered the Tamils who died on May 18th. Thousands of people were killed and disappeared. Thousands are still looking for answers. The State has refused to recognise the atrocities committed by them against the Tamil people.
So we remembered the dead and the disappeared today in Colombo together with our brothers and sisters across the country – in Mullivaikkaal, in Muthur, in Batticaloa in Jaffna
State responded as expected. They sent Dan Priyasath and his goons to disrupt. The police and the Army came in full force but did nothing to disperse them.
Those who were trying to commemorate #Mullivaikkal peacefully are asked by police to "move away and keep moving". pic.twitter.com/bpygZj2YbZ

— Meera Srinivasan (@Meerasrini) May 18, 2023
Our Sinhala brothers and sisters stood around us made a human chain and created a space for us to light the remembrance lamp and serve the mullivaikkaal kanji.
The State will always be a racist state and divide us. But Sinhala and Muslim people came together today and stood by the Tamil people. That is what I will remember about today.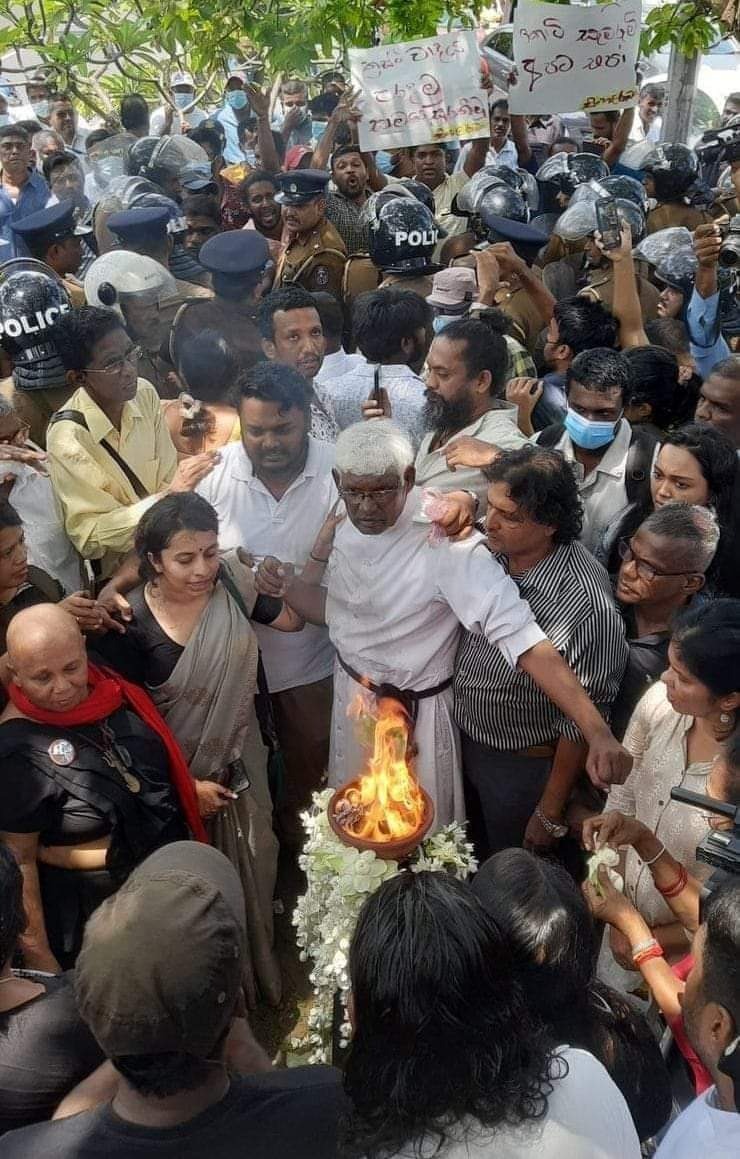 Sri Lanka May 18: Solemn Remembrance Day Marred by Ultra-Nationalists
COLOMBO, Sri Lanka (News Cutter) — Commemorations for Mullivaikkal Remembrance Day were marred by a tense situation today, May 18, as a group of activists gathered at Borella Cemetery. The solemn event, held annually to remember those who lost their lives in the final stages of the Sri Lankan Civil War, was disrupted by a group of ultra-nationalists.
Led by Dan Priyasad, a notorious supremacist, the ultra-nationalists disrupted the commemoration, creating a tense atmosphere at the cemetery. Police and riot control units swiftly arrived at the scene to restore order and disperse both groups, averting a further escalation of violence.
Mullivaikkal Remembrance Day holds immense significance for Sri Lankans, as it marks the end of the civil war between the Sri Lankan Government and the separatist group Liberation Tigers of Tamil Eelam (LTTE) in 2009. Named after Mullivaikkal, the village where the final battle of the conflict took place, the day serves as a poignant reminder of the lives lost and the deep scars left by the war.