Text and Pix Dushiyanthini Kanagasabapatipillai
W
omen in the North and East were pushed to bear a double burden, after the men in the families were killed by the war, disappeared, surrendered or were detained during and after the end of the war.
"My son is a fisherman and has been missing since 2008 from Mannar" says Sinthaththurai Perera Sebamalai
It remains a big challenge for many of these women who have no means of support, except to make a living out of anything that is available to them, now that the burden of providing for their families is weighing on their shoulders.


"I am struggling single -handedly after my son went missing in 2006. He was the sole breadwinner to our family. Now, at this old age, I have to stitch dresses and sell them to support myself", says sixty-year-old Devi Kanthasamy from Kandavalai in Kilinochchi District.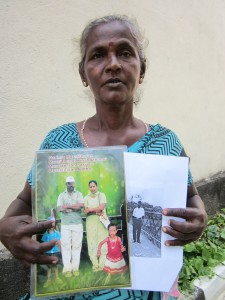 BW3311301
"My son has surrendered alongwith his family to the security forces on 18th May 2009. So far, I have not been able to find any of them" says Ponnamma Kanthasamy from Kandavalai in Kilinochchi District
Without the financial support of their sons, brothers and husbands, these young and old women have to work hard to feed their family members.
"My husband, a farmer went missing in 2007. I have to do odd jobs to look after my daughter", says twenty eight-year-old Thevakala Indrapalan from Vavuniya.
There is hardly any support available for these women, except for the small projects that are operated by various organizations which are not sufficient to support this large group of people.
Post-war, they are still awaiting an opportunity to rebuild their lives, and to have access to better incomes in their new role as sole bread winners.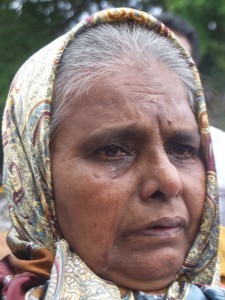 BW3311302
"My son was abducted in 2006. I have searched everywhere, and I have not been able to find him" says to Ashadevi Shanmugalingam from Jaffna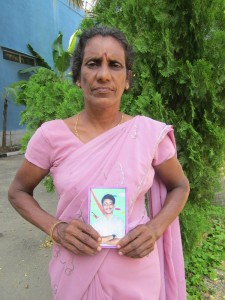 BW3311303
"My son has surrendered to the security forces on 18th May 2009. But, I have not yet been able to find him anywhere" says to Pushpaambaal Thanabalasingham, Kumuzhamunai, Mullaithivu District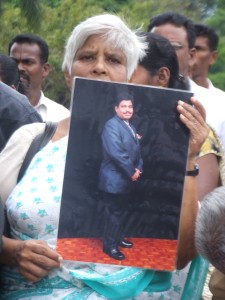 BW3311305
"My son, the only bread winner to the family has been missing since 2006″ says Rajeshwary Manickvasaga Sharma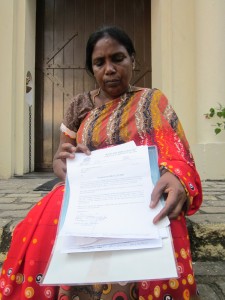 BW3311306
"My son was abducted from house in 2008 from Mannar. He used to work and look after the family" says Uthayachandran Manuel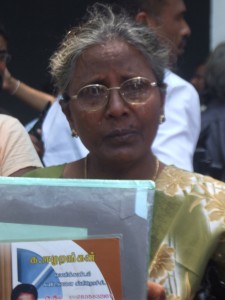 BW3311307
"My son Eezharangan has gone missing since 2006. He was last seen at Omantahi checkpoint. He used to work as a lorry driver" says Devi Kanthasamy from Kandavalai in Kilinochchi District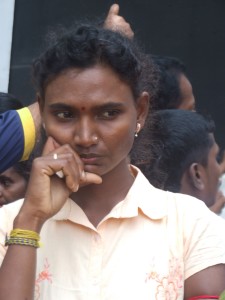 BW3311308
"My husband was a farmer, and went to the paddy field in Vavuniya on 17th May 2007. He took four youths who wanted to see the paddy field on a holiday" says Thevakala Indrapalan from Vavuniya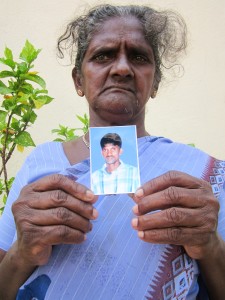 BW3311309
"My son went to stitch a new pair of clothes to celebrate the Church feast, and he never returned from town. My son Jerome was 25 years-old at the time of missing. He went missing on in 2007 from Mannar" says Bernabet Sandya Sebasthiyaar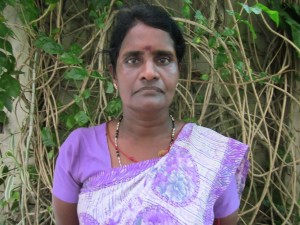 BW33113010
"My son was abducted in front of me in 2008 in Jaffna, and I have not been able to find him yet" says Perinparani Thirunavukkarasu from Jaffna
Courtesy: PassionParade