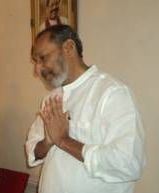 Social exclusion has been long identified as a key trigger of internal conflict. It represents an impediment to the achievement of national objectives such as peace, stability and economic prosperity. The higher the levels of exclusion in society, the more fertile the grounds for conflict – and a return to violence cannot be ruled out so long as inequalities continue to persist.

In a bid to complement the efforts at national reconciliation, the Ministry of National Languages and Social Integration has formulated a draft National Policy Framework for Social Integration (NPFSI). Based on the premise that social cohesion is integral for progress, the policy framework will act as a roadmap for the process of integration in Sri Lanka – in a manner that celebrates the country's diversity.
Social integration includes the bringing back into the mainstream of society the excluded and the marginalised. Exclusion can arise from a variety of sources – both natural and man-made, and our intention with this policy is to create an environment in which all citizens will have access to services and resources on a just and equitable basis," noted Vasudeva Nanayakkara, Minister of National Languages and Social Integration.
The aim of the proposed policy is, therefore, to promote social inclusion and facilitate upward mobility for all. It seeks to create a new social consciousness and to foster a strong sense of belonging to the nation. It recognises that divisiveness comes naturally and that a conscious, concerted effort is required to further the goals of social justice and equality.
Minister Nanayakkara explained that the target beneficiaries of the proposed policy includes (but is not restricted to) groups that may be unfairly disadvantaged on the basis of their ethnicity, religion, caste, creed, gender, physical/ mental disabilities, age, economic background, employment status, and migration status.Thus the proposed policy framework seeks to create an environment which enables persons, regardless of their attributes, to enjoy equal opportunities. It proposes the establishment of an Apex Body to oversee the implementation of the policy, and defines ethics, education and empowerment as the three pillars of an informed and integrated society. Perhaps more significantly, it has identified the following elements as fundamentals for social cohesion:
Accordingly, it has made several wide-ranging recommendations towards the attainment of the identified goals – too many to be mentioned within the scope of this article.
As Minister Nanayakkara pointed out, the national question is a matter for political debate and consensus. But the implementation of a policy on social integration would no doubt have a positive bearing on the process of national reconciliation. "We are proving the social infrastructure to help achieve a national consensus," he asserted. "Integration is not something that happens naturally. Integration is an exercise which is a conscious exercise, and to nurture a new social consciousness, an integration process is necessary. Such a process has to be led by the government, but it cannot be successful unless it receives the support of several important stakeholders including civil society, religious leaders, educators and the media," the Minister reflected.
"Social integration in the post-conflict period strongly focuses on the former war zones where different sections of the population have been left destitute for different reasons. Some examples are the rehabilitated LTTE cadres, and those who have returned to the country having spent decades abroad. They need to be integrated and their unique concerns looked into.
These are exercises which need to be deliberately undertaken. We cannot take it for granted; we need to induce it," Minister Nanayakkara emphasised. "Generally the policy frameworks are relegated to the archives after they are published and proclaimed, but we don't want to let that happen. We want to follow it up, through and through, and take different aspects of the policy framework as a guide to ourselves – to our Ministry as well as a guide to all the other sections of the public administration in order to enhance this integrative process," he said.
"The biggest challenge is to bring all the decision-makers and people's representatives at all levels within the advocacy stream of social integration. If this can be achieved, then the implementation of this policy will be much easier," the Minister stated, while realistically cautioning, "We cannot create equality. We have to strive towards equality." courtesy: Daily Mirror
by Ayesha Zuhair
DBS