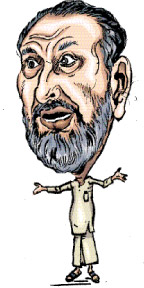 Lawyers Collective Release
Judicial Service Association (JSA), the association of the judges of the original court, had organised the Annual Judges Conference, sponsored by the UNDP — under the Equal Access to Justice Programme, which is scheduled for 21 and 22nd of December 2012. This programme comes under the Ministry of Languages and Social Intrigration (Hon. Minister Vasudeva Nanayakkara). The Secretary to the Ministry (Ms. Malkanthi Wickramasinghe) had informed the JSA on 18th December that the Minister does not wish to sponsor this programme (conference), notwithstanding the MOU singed and an advance being paid for the venue of the Conference.
Thus the sponsorship of UNDP has been withdrawn officially due to arbitrary and politically motivated decision of the Ministry.
The JSA has however decided to hold the conference at the original venue (Taj Samudra Hotel) but limited to one day (i.e. 22nd December), with the voluntary contributions from the Judges themselves. Chief Justice Bandaranayaka will be the chief guest while Justice Wigneswaran will be the key note speaker.
In a further development there is uncertainty whether the vehicles (cars) that had been imported recently for the use of Superior Courts Judges (Court of Appeal and Supreme Court) would be released to the judges.
Lawyers Collective
Caption is form SLB