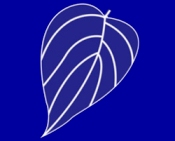 UPFA logo
Almost all the 352 complaints received by the Complaints Centre of the Elections Commissioner's Department up to yesterday (3) are against UPFA candidates or supporters. Among the complaints are 287 cases of election law violations and 53 incidents of violence.
One hundred complaints of polls law violations have been reported from the Anuradhapura District, while the others were reported from Ampara (72) Kegalle (45), Batticaloa (40), Ratnapura (38), Trincomalee (36) and Polonnaruwa (12), while nine incidents (playing recorded speeches made by the President) were common in all districts.

A spokesman for the Complaints Centre told The Island that they had also received 53 complaints of violence, with the highest reported from Ampara (20) followed by Batticaloa (17), Anuradhapura (six), Ratnapura (five) and Trincomalee (four).
Observers, however, noted that unlike most recent past elections, there had been no fatalities so far.
The Elections Commissioner's Department has informed all relevant authorities in the affected areas, including the police and returning officers, to conduct inquiries into the malpractices and take necessary action.
The final day for campaigning for the North-Central, Eastern and Sabragamuwa Provincial Councils elections, ends at midnight tomorrow (5) with elections scheduled for Saturday (8).
The Campaign for Free and Fair Elections (CaFFE) says it has received nearly 300 complaints so far, while the Network for Election Monitoring Intellectuals for Human Rights (NEMIHR) reports 311 and People's Action for Free and Fair Elections (PAFFREL) 220.
By Lal Gunesekera IS