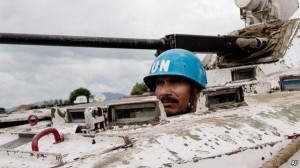 Continuous incidents are in occurrence in the past, and a situation has cropped up that the Tamil people have lost confidence against the government forces, and due to this reason the civil society submitted this proposal was stated by a representative to "Udayan" newspaper.

United Nation Council's residential representatives' panel visited Jaffna yesterday. Sri Lanka's residential representative for UN, Palitha Kohohenna headed the panel.

Residential representatives from Japan, Bangladesh, Rumania, Nigeria, South Africa including 13 countries were members of this panel.


Three years have gone after the end of war in the north; hence the panel visited Jaffna to directly observe the northern situation. They had discussions with many sectors from the society.
Deputation from the peace and welfare group located in Jaffna met UN panel at the Jaffna Bishop house and discussed the present situation.
The meeting occurred for about one hour, and the UN panel informed their objective of this tour is to focus more attention in finding the crisis faced by the Tamil people, and introducing projects to process in bringing once again peace.
People from all ethnic community in Sri Lanka are not treated for all matters equally. Still language rights are continuing to be violated. Those protested to grant devolution of powers were ignore, but those did not request are enjoying.
If peace and harmony is introduced, the minds of Tamil should be won. But towards this activities are not processed. In contrary the Tamils are in a situation of not able to establish their identity.
Military is massively accumulated and the constructions of many camps are an obstruction for harmony.
Harmony which is prevailing in South Africa cannot be introduced here. The black people respected the legal rights, and came to an agreement with the whites. But whatsoever accords are signed here is not respected so far. There is no freedom for speech or for writing. Both are under threats was insisted by civil society to the UN panel.
Meanwhile Tamil National Alliance will continuously take attempts to release the university students. We would also discuss of taking legal action by discussions with the students' parents.
OU