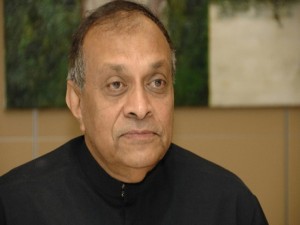 The United National Party (UNP) has urged the government to establish the Elections Commission according to the 17th amendment prior to the Northern Provincial Council Elections. UNP MP Kau Jayasuriya said that with the absence of an Independent Elections Commission several incidents reported during elections after 2005 had proved that there is a truth in the allegations that none of the elections conducted since then were free and fair.
"It is reported in the media that the President Mahinda Rajapaksa has stated at a meeting with Media Chiefs, elections could be held under the Commissioner of Elections without an Elections Commission. An Elections Commission was established by the 17th Amendment which was passed in Parliament by 2/3 majority, to achieve certain goals which included restraining powers surrounding the Executive Presidency, establishment of a strong democracy and good governance. 17th Amendment was repealed by introducing the 18th Amendment, which was passed by 2/3 majority obtained by winning the Members of Parliament of the Opposition by offering various benefits and other devious methods, not by the mandate of the people. In the first round of this exercise Attorney General's Department and Police Department was taken under the President. By centralizing more and more powers round the Executive President, the position of the Executive Presidency was converted to a Constitutional Monarch. Department of Elections Commission which is a very vital Institution for the democracy of this country too is taken under the President," he said.
The UNP MP recalled that there were direct allegations against the government for using state resources, helicopters, state bungalows, offering meals inside state bungalows and spending public funds during the 2010 Presidential Elections to the benefit of their candidate.
"We recognize the incumbent Commissioner of Elections as an efficient and honest officer. But those who respect democracy in this county have a doubt in their minds whether it is possible to overcome the influence of the political authority. The President himself has announced that the Provincial Council Elections for Northern Province will be held in September also it is reported that elections will be held for North Western and Central Provincial Councils," he said.
Jayasuriya says the statement of the President that an independent elections commission is not essential creates a very serious issue whether it would be possible to conduct free and affair elections at least in the future.
(Colombo Gazette)