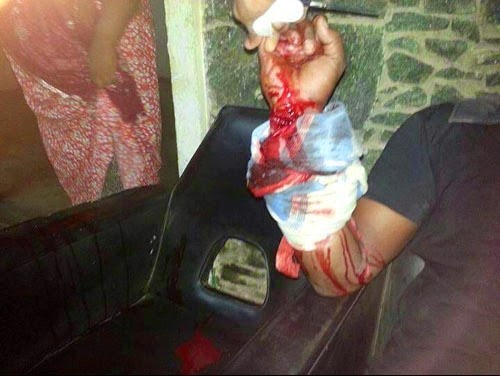 A Buddhist cut of a Muslim?
The United National Party accused the government of not maintaining law and order in Beruwala and Aluthgama areas yesterday when clashes occurred between Sinhala and Muslim groups.
Issuing a brief media statement on the matter this morning, the UNP also said that the government was trying to cover up its inability by cooking up various stories about 'conspiracies'.
UNP Leadership Council Chairman Karu Jayasuriya and its General Secretary Tissa Attanayake are to visit Beruwala and Aluthgama today. The statement said they would present a detailed report to the party on the situation in the area following the visit.
Opposition Leader Ranil Wickremesinghe is to make a special statement in Parliament tomorrow in this regard.