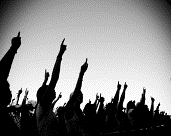 Academic activities and all examinations in universities countrywide were disrupted for the sixth consecutive day yesterday due to the all-out strike launched by the university non-academic staff last Wednesday. Universities, including the Open University of Sri Lanka, had to postpone the examinations due to the absence of non-academic staff who demand immediate rectification of their salary anomalies.

Media spokesman of the Inter University Trade Union Joint Committee Wijethilake Jayasinghe told The Island that their strike was 100 per cent successful despite threats from the authorities.
He said that the next round of discussion with the Labour Commissioner would be held today and it would decide the fate of the strike.
According to him, the Labour Commissioner and UGC officials insisted, at Saturday's meeting, that it was difficult to rectify anomalies.
"We will go to the discussion today with our proposals which explain how to rectify them," Jayasinghe said.
He said that the salary anomalies existing in the university non-academic service had been created by the B. C. Perera Salary Commission in 1997.
"Every time we strike, politicians make promises to redress our grievances but nothing has happened so far," the spokesman said.
Higher Education Minister S. B. Dissanayake said that so far the government had been able to rectify 90 per cent of salary anomalies.
"If we grant them a salary hike to rectify anomalies, other officials in the field too will demand a salary hike," he said.
Dissanayake said that the ministry asked non-academic staff to return to work or they would suffer pay cuts for striking days.
UGC Chairman Prof. Gamini Samaranayake said that there was a political agenda behind the strike.
"Most of the non-academic staff members are willing to work but a section, which is politically motivated, have forcibly prevented others from returning to work," he said.
by Dasun Edirisinghe
IS