Several State and Private Sector Trade Unions, Political parties from the ruling and opposition, workers and women's rights organisations, lawyers, factory workers from the Wathupitiwala and Katunayake Free Trade Zones, and people from the Wathupitiwala area, gathered in front of the Wathupitiwala BOI entrance today, to protest the unfair dismissal of 16 Workers by the ATG Wathupitiwala Factory, in August this year.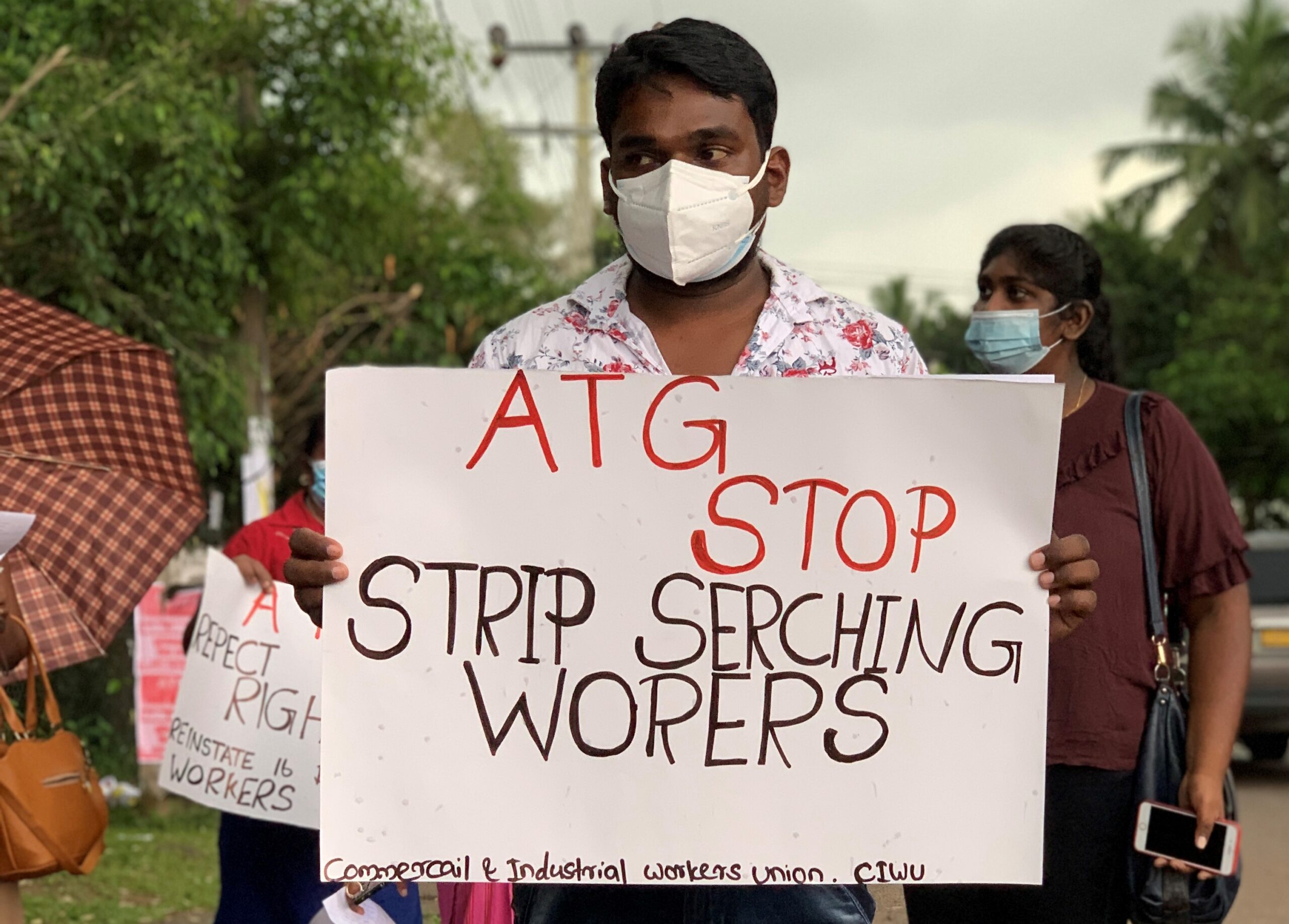 This was one of the first such protests held in the Wathupitiwala Zone in support of workers victimised by Union Busting, and in support of workers being subjected to sexual and physical harassment inside a factory.
In August, 2021, 16 workers were dismissed by the ATG Gloves Knitting (Pvt) Ltd, a glove manufacturing Factory in Wathupitiwala, for joining a Trade Union, the Commercial and Industrial Workers Union (CIWU), in the middle of the COVID-19 pandemic. Workers inside the ATG Factory were pushed to Unionise due to their horrendous work conditions, including sleep deprivation and the sexual harassment of men and women workers.
Despite these illegal acts by the ATG Factory in Wathupitiwala, the ATG Management has refused to reinstate the unfairly dismissed 16 workers, in direct violation of the instructions given by the Commissioner General of Labour.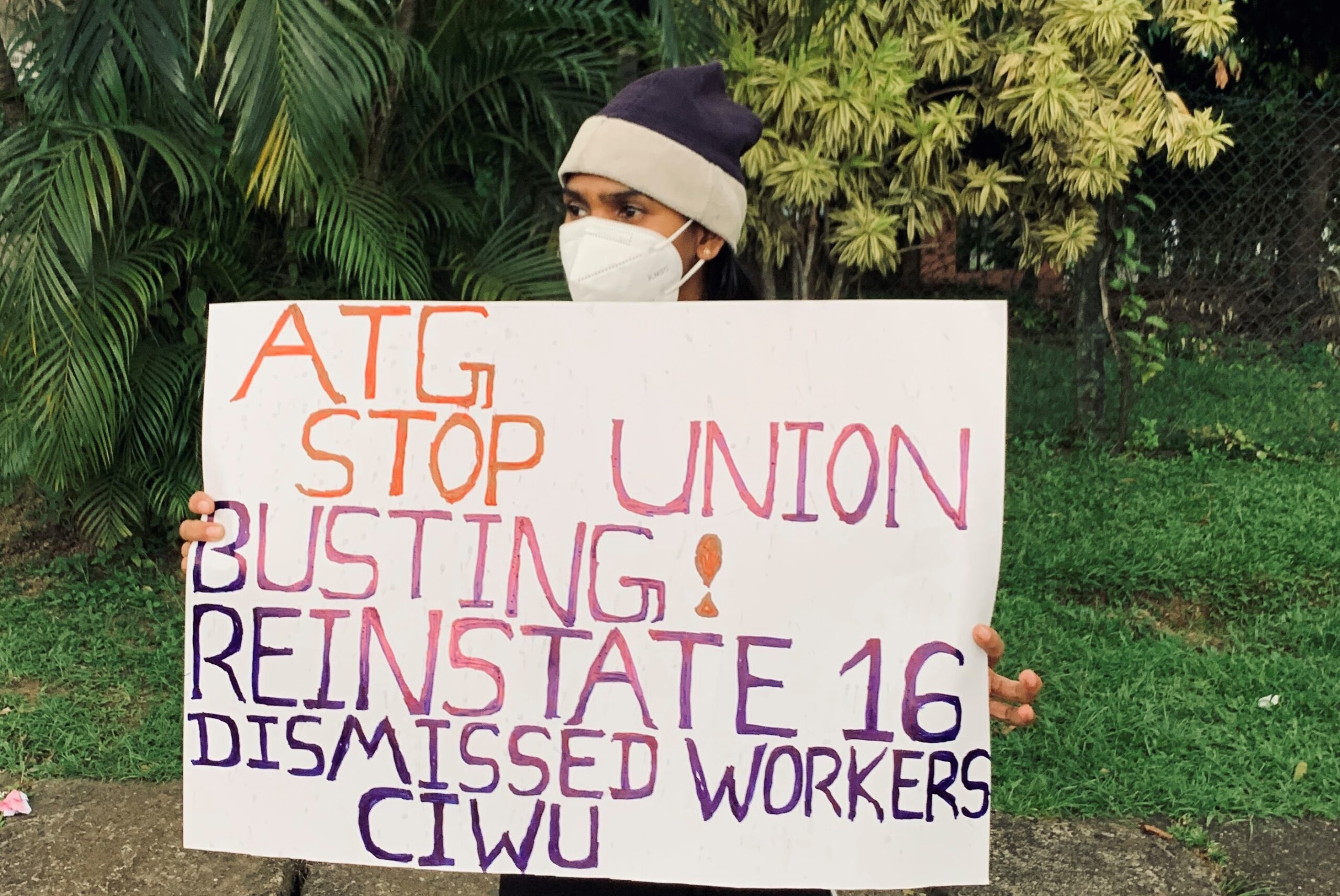 Less than 10% of the private sector workforce are part of trade unions.  Until now, the disinterest of workers in joining unions has been touted by Companies as the main reason why workers did not join Unions. However, recent discussions held by Unions in Katunayake, Wathupitiwala, Biyagama, Kilinochchi and Mullaitivu, revealed that Union Busting, anti-union practices by Companies, and the fear of workers losing their jobs, remain the main reasons why workers fear joining unions.