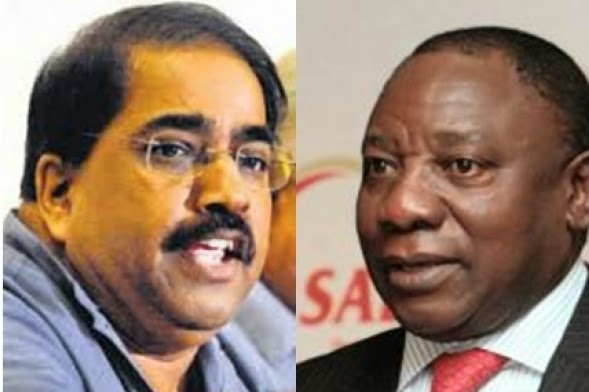 The Tamil National Alliance will be the first party to meet Cyril Ramaphosa, South African envoy to Sri Lanka who will be visiting Colombo tomorrow for discussions pertaining to the formation of the Truth and Reconciliation Commission. Speaking to Asian Mirror, TNA spokesman Suresh Premachandran said they would be meeting Cyril Ramaphosa in a hotel in the capital city of Colombo soon after the latter's arrival. At the meeting, the two parties will discuss the post-war issues and the path to reconciliation process .
" What we want to bring forth is that there won't be any reconciliation without a proper political settlement, So what we are looking for is a permanent political settlement where the end result would be reconciliation", he said.
Premachandran also said that TNA is willing to resume talks with the government, "but it is totally up to the government to make a decision to resume discussions". However, political sources told Asian Mirror that the government will give the green light for the TNA to resume bilateral talks following discussions with the South African Envoy.
After the meeting, the South African Envoy will also meet External Affairs Minister Professor G.L. Pieris