The Tamil National Alliance expresses its grave concern over an attack today, 3rd March 2013, by armed assailants of the Kilinochchi distribution office of the Uthayan newspaper.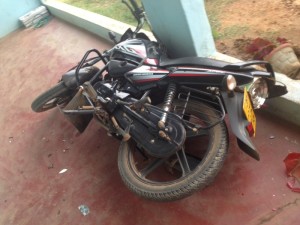 UJ030313D
Two staff were hospitalized after sustaining injuries, and property – including vehicles – has been damaged. The attack took place when a vehicle carrying copies of the newspaper for distribution arrived at the Kilinochchi office. The incident is the latest in a series of brutal attacks on Uthayan staff in the last few months.

In December 2012, the Editor T. Premananth was hospitalized after military officers and plain-clothes policemen beat him repeatedly while he was covering a protest at the University of Jaffna. In January this year, an Uthayan employee who was distributing newspapers in Velvettithurai was attacked by four armed men who also torched his motorbike. The victim was admitted to hospital with a fractured arm. No arrests have been made in relation to any of these attacks.
Only last Saturday, a mob of over 50 persons attacked a public meeting held at the TNA office in Kilinochchi by throwing rocks from a short distance. The attacks resulted in injuries to 13 persons and extensive damage to property. These attacks were caught on video and the persons involved are easily identifiable.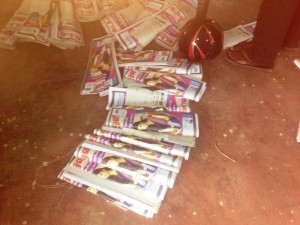 UJ030313A
However, not one person has been arrested in relation to this violence, despite the presence of police on the scene while the attack took place. In fact, one assailant apprehended by those present at the meeting was identified to be an officer of the Crimes Investigation Department [CID] of the Sri Lankan Police. He was handed over to the Kilinochchi police but was released shortly thereafter.
These attacks on the democratic expression of Tamils in the North and East are clearly carried out with the active support, sanction and collusion of the Sri Lankan government. They are a vain and counterproductive attempt to suppress and persecute Tamils for their political aspirations.
We call on all right-thinking citizens of this country and members of the international community to prevail on the Sri Lankan government to immediately cease the violence directed against the Tamil People.
In this regard, we continue to condemn the numerous episodes of mob violence against the Muslim community and Christian places of worship, and demand that action be taken against the purveyors of violent hate.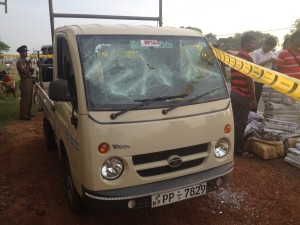 UJ030313C
We reiterate that to prevent a non-recurrence of the past, Sri Lanka must embark on a meaningful process of reconciliation based on ensuring truth, justice and reparations for victims of violent crimes committed by all parties.
– DBS